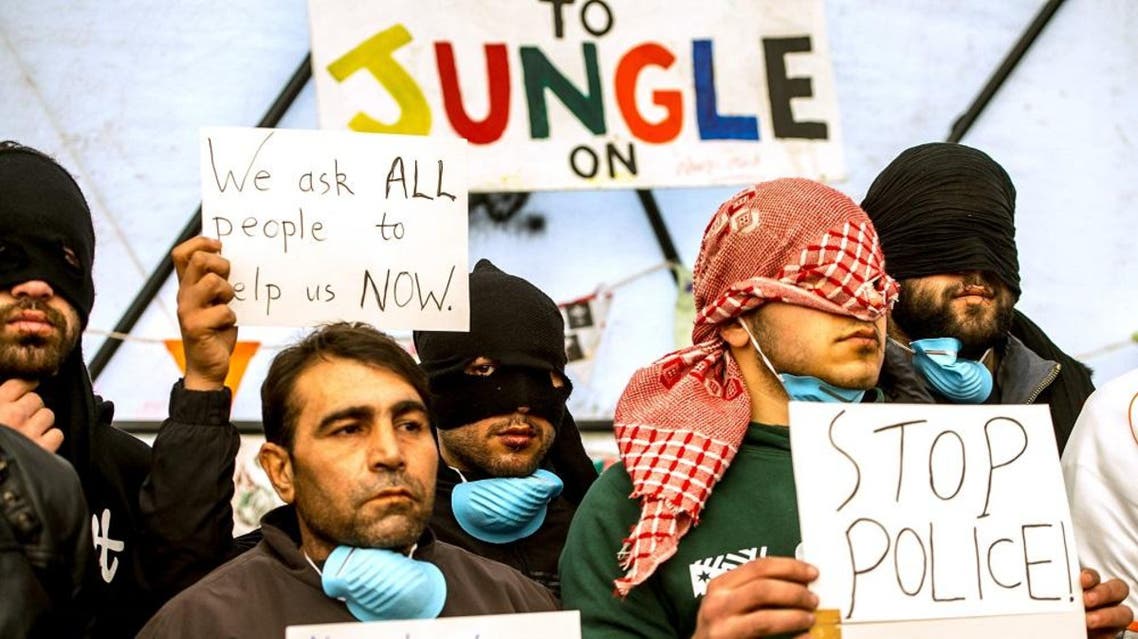 Iranians with mouths sewn shut renew protest over 'Jungle' demolition
A dozen Iranian refugees with their mouths sewn shut protested for a third straight day as demolition workers were wrapping up their first week on the job
A dozen Iranian refugees with their mouths sewn shut in protest at their eviction from France's "Jungle" migrant camp protested for a third straight day as demolition workers were wrapping up their first week on the job.

The Iranians positioned themselves in front of a line of riot police protecting the workers as they dismantled makeshift shelters in the southern half of the camp.

It was the third day in a row that Iranians have staged the disturbing protest in the camp, where thousands of migrants have been living in the hope of the sneaking across the Channel.

Interior Minister Bernard Cazeneuve told France's BFM TV that he felt "immense compassion and sadness" over the protests, but said the Calais town hall was merely trying to "ensure that each person in a vulnerable position finds a place to stay."

By early Friday, Calais authorities said they had cleared around a quarter of the southern half of the camp that has been marked for destruction – around two hectares (five acres).

Calais officials said clearing the southern half of the camp would last at least a month. Work was to halt for the weekend and resume on Monday.

There has been no announcement on the fate of the rest of the camp.