Two militants, Tunisian soldier killed in clashes
A swoop by the army and security forces came after 17 suspects were arrested earlier in a manhunt following attacks near Libyan border
Two "terrorists" and a Tunisian soldier were killed Wednesday at Ben Guerdane near the Libyan border, taking to 45 the number of militants killed in recent clashes in the area, authorities said.
"Two terrorists were shot dead by police and military units," the defence and interior ministries said in a statement, adding that the militants were killed after breaking into a building site to steal food. A civilian was also wounded.

The military operation late on Tuesday on a house in Ben Guerdan also recovered weapons and at least ten other people have been arrested, a security source said.
The swoop by the army and security forces came after 17 suspects were arrested earlier in a manhunt following Monday's dawn attacks in the border town of Ben Guerdane, which left dozens of fighters dead.
"As part of the continuing operation at Ben Guerdane, security forces and the army were able to eliminate five terrorists tonight in the Benniri area," the ministry said in a statement, adding that weapons had been seized.
Local media had reported that security forces had surrounded a house where several men were holed up, information that was not confirmed in the brief ministry statement.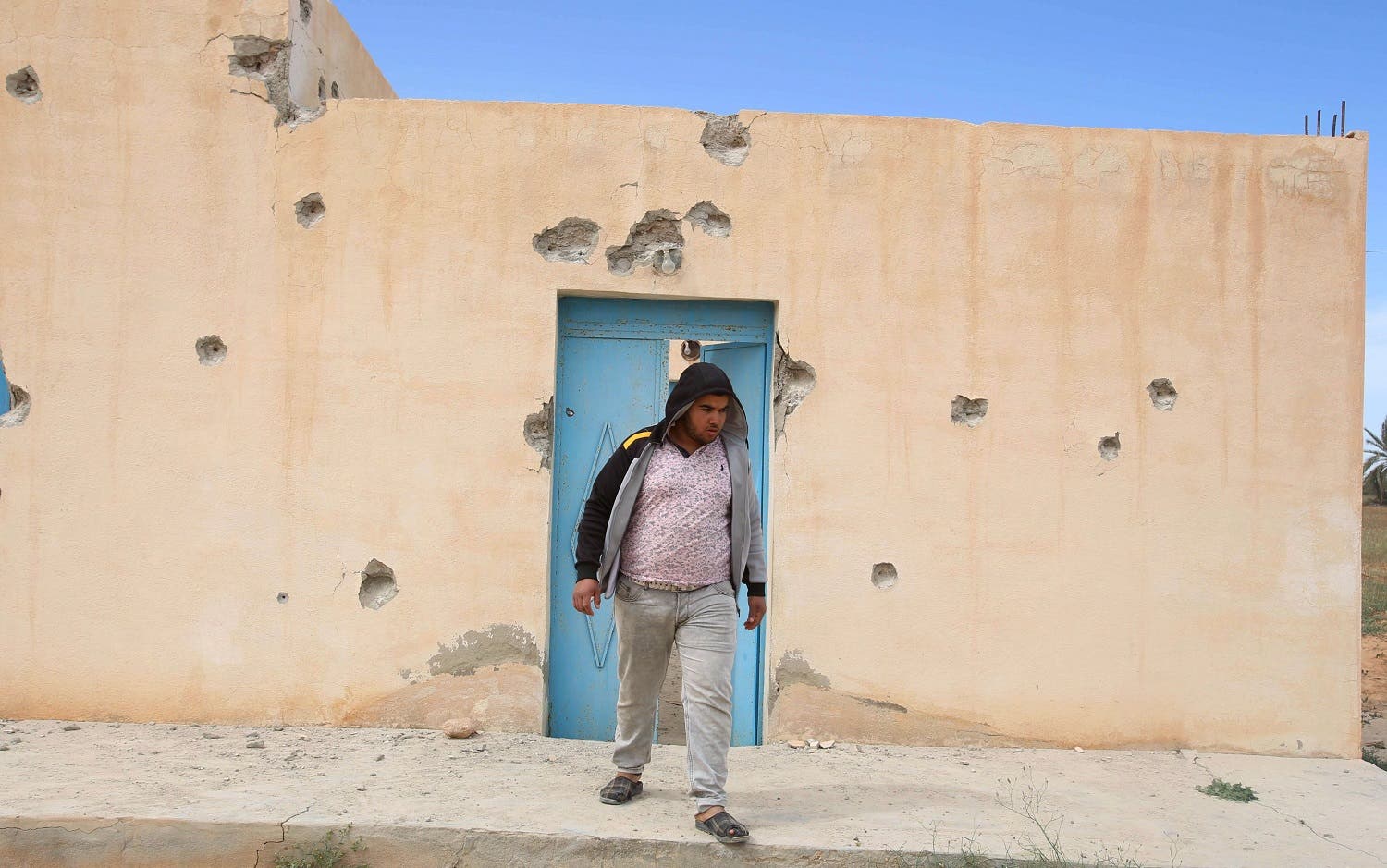 Analysts said Monday's coordinated attacks showed extremists are keen to spread their influence from Libya to Tunisia and to set up a new stronghold in the country.
Prime Minister Habib Essid said about 50 extremists were believed to have taken part in the dawn attacks on an army barracks and police and National Guard posts in Ben Guerdane.
He said several attackers were killed and seven captured in a fierce firefight that also saw the deaths of seven civilians and 12 security personnel.
Defence ministry spokesman Belhassen Oueslati said 17 other suspects were arrested on Tuesday near a military barracks and handed over to the National Guard for questioning.
Essid said the militants "murdered one internal security force member in his own home" and that three civilians and 14 security personnel were also wounded.