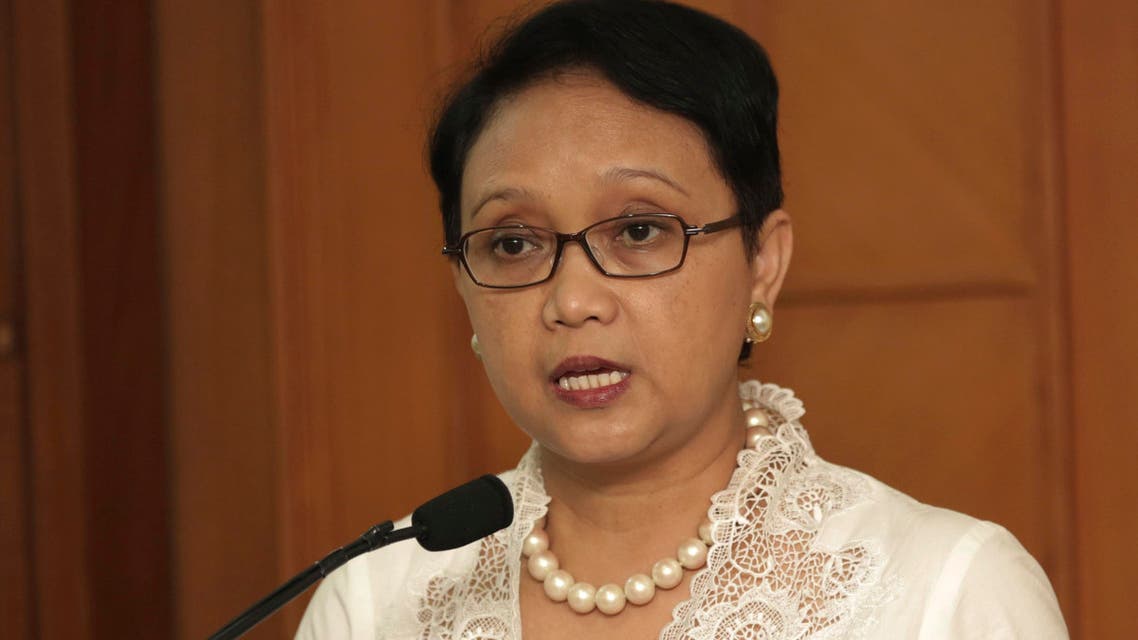 Israel stops Indonesian minister's West Bank visit
Israel refused to allow Indonesian FM Retno Marsudi to visit the occupied West Bank, where she was to hold talks with Palestinian leaders
Israel on Sunday refused to allow Indonesian Foreign Minister Retno Marsudi to visit the occupied West Bank, where she was to hold talks with Palestinian leaders, the Palestinian foreign ministry said.
Israeli authorities control access to the West Bank, where the Palestinian political capital Ramallah is located.
Marsudi was to hold talks in Ramallah with Palestinian president Mahmud Abbas and her counterpart Riad al-Malki, according to a statement from the Palestinian foreign ministry.
She also planned to open an honorary consular office, it said. Malki instead travelled to Jordan to meet her.
Indonesian foreign ministry spokesman Arrmanatha Nasir said in a statement that "Israel did not grant the overflight permit for the helicopter" that was to take Marsudi from Jordan to the West Bank.
It provided no further details on why she was denied entry.
Israel and Indonesia do not have formal diplomatic relations.
Israel's foreign ministry declined to comment and Prime Minister Benjamin Netanyahu's office did not immediately respond to an AFP query.
Israeli newspaper Haaretz reported that Marsudi was refused access to Ramallah after declining to also visit Jerusalem and meet Israeli officials there.
The incident follows a call by the Organisation of Islamic Cooperation earlier this month for a ban on products from Israeli settlements in the occupied territories.
The call came at the end of an OIC summit held in Indonesian capital Jakarta. Indonesia is the world's most populous Muslim-majority country.