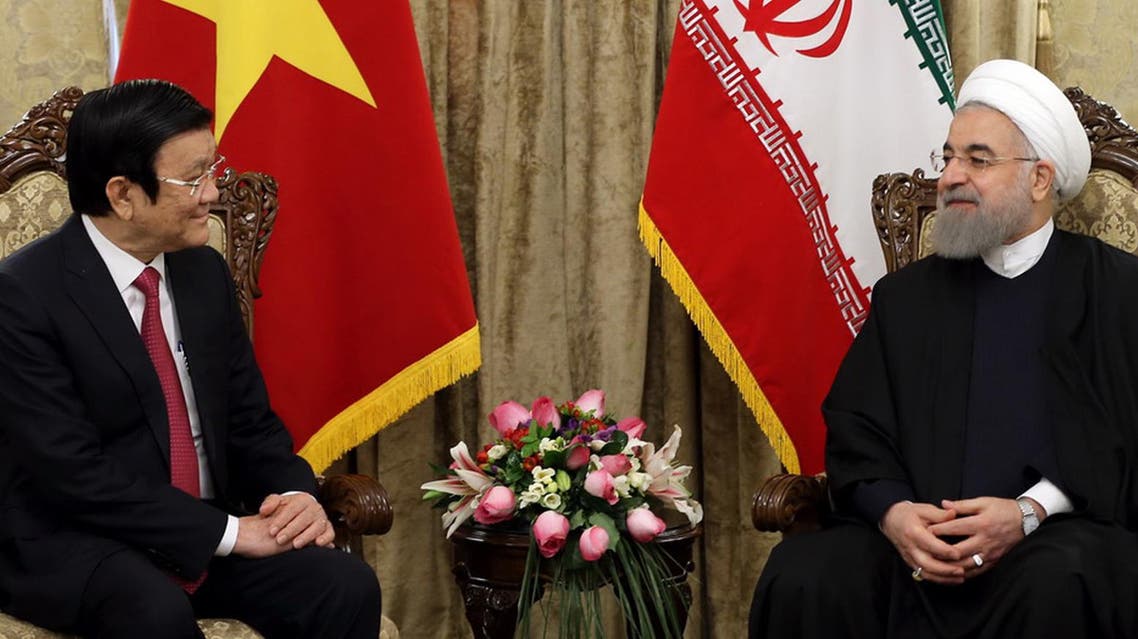 Iran welcomes Vietnamese leader, looks to boost trade
Hassan Rowhani said he and Vietnamese President Truong Tan Sang discussed cooperation against terrorism
Iran's president welcomed his Vietnamese counterpart on Monday, saying Tehran hopes to boost trade with the Southeast Asian nation to $2 billion from the current $350 million within five years, state media reported.
Hassan Rowhani said he and Vietnamese President Truong Tan Sang discussed cooperation against terrorism as well as unspecified "problems" in East Asia, according to state TV.
"Moves and competition in the region should be resolved through diplomacy and international regulations," Rowhani was quoted as saying.
The report said the two countries plan to enhance their cooperation in the industrial, tourism and information technology sectors. They also plan educational exchanges involving university students and teachers.
Iran currently exports nearly $250 million worth of oil, agricultural and fishery products to Vietnam. It imports some $100 million worth of rubber, cellphones and canning materials.