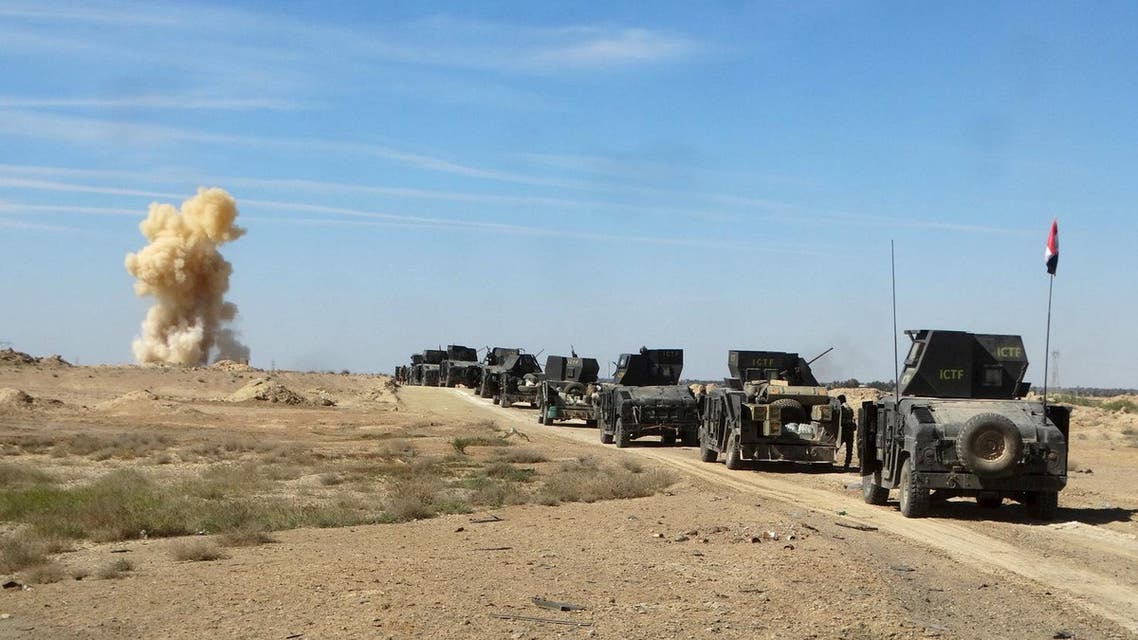 Iraq offensive uproots 35,000: US military
An Iraqi offensive against ISIS near the town of Hit has driven some 35,000 people from their homes, a US military spokesman said
An Iraqi offensive against ISIS near the town of Hit has driven some 35,000 people from their homes, a US military spokesman said Wednesday.
Taking care of their needs is "a challenge for the Iraqi government," Colonel Steve Warren acknowledged via video conference from Baghdad.
He said the US-led coalition, along with international relief organizations, was doing what it could to alleviate conditions.
Having retaken the city of Ramadi from ISIS in December, the Iraqi military is now moving into the Euphrates River valley toward Hit, a key hub.
Last week they dropped leaflets over the area warning that elite Iraqi forces were approaching, according to Warren.
He said the aim was to warn residents on how to stay safe, but also to "weaken ISIL morale." ISIL is an alternate acronym for ISIS.
The military spokesman said Iraqi forces have detained 149 ISIS fighters trying to blend in with the civilians fleeing the area.
"We believe that this enemy is on the defensive," he said.
The US State Department said Monday that more and more ISIS combatants were defecting.
The United States has been fighting ISIS in Iraq and Syria since the summer of 2014 at the head of a multi-national coalition.