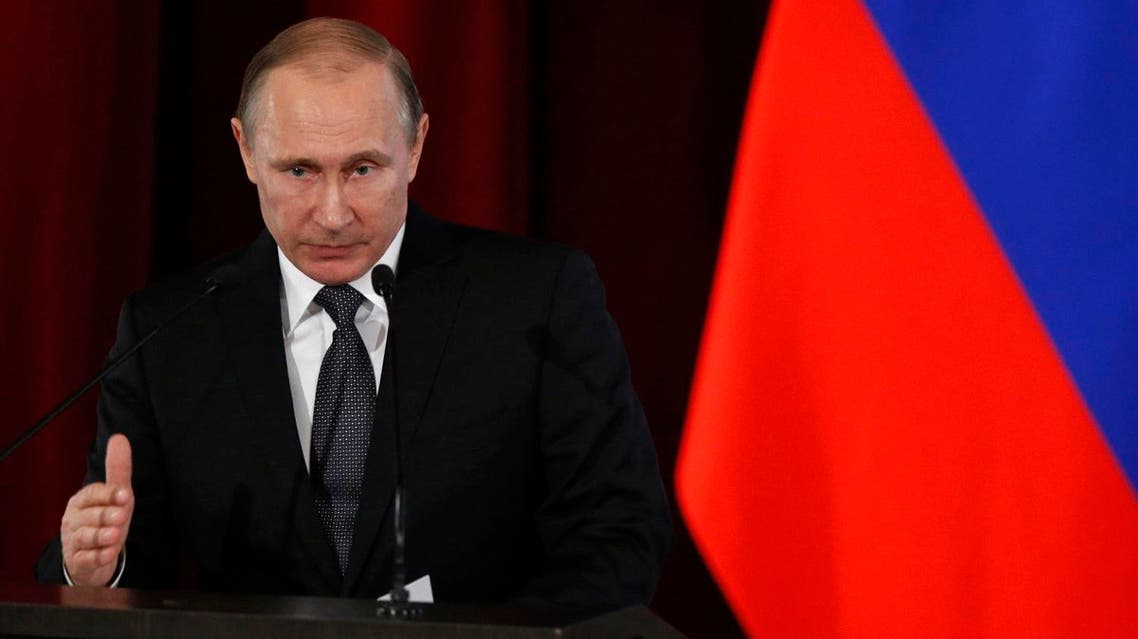 Russia says 'Syria military comeback' possible
Russian helicopters, armor, long-range rocket batteries and most of the estimated 5,000 Russian personnel appear to have remained
Russia could scale up its military presence in Syria again within hours and would still bomb militant groups there despite a partial draw-down of forces ordered after military successes, Russian President Vladimir Putin said on Thursday.
Speaking in one of the Kremlin's grandest halls three days after he ordered Russian forces to partially withdraw from Syria, the Russian leader said the smaller strike force he had left behind was big enough to help forces loyal to President Bashar al-Assad keep advancing.
"I'm sure that we will see new and serious successes in the near future," Putin told an audience of more than 700 members of the military at an awards ceremony. In particular, he said he hoped that the ancient city of Palmyra, which is held by Islamic State, would soon fall to Assad's forces.
"I hope that this pearl of world civilization, or at least what's left of it after bandits have held sway there, will be returned to the Syrian people and the entire world," Putin said, referring to the World Heritage Site.
In his first public remarks since ordering the withdrawal, Putin for the first time put an approximate price tag on the Russian operation, saying that the bulk of the expenses - 33 billion rubles ($481.89 million) - had been taken from the defense ministry's war games budget.
There would be other costs, he said, in order to replace ammunition and weapons as well as to make repairs.
Russian air strikes against ISIS, Nusra Front and other militant groups would press on, he said, as would a wide range of measures to aid Syrian government forces including helping them plan their offensives.
Putin said he did not want to have to escalate Russia's involvement in the conflict again after the draw-down and was hoping peace talks would be successful. But he made clear Russia could easily scale up its forces again.
"If necessary, literally within a few hours, Russia can build up its contingent in the region to a size proportionate to the situation developing there and use the entire arsenal of capabilities at our disposal," he said.
A senior Obama administration official said that the United States has monitored the return to Russia of a "substantial number" of fixed-wing aircraft and confirmed Putin's assertion that the they could fly back to Syria within hours.
But Russian helicopters, armor, long-range rocket batteries and most of the estimated 5,000 Russian personnel appear to have remained in Syria, said the official, who requested anonymity in order to discuss the sensitive matter.
A Russian military source has told the Interfax news agency that only around 1,000 troops would stay, of whom more than half would be military advisers.