Brussels attacker had been on US terror watchlist
Belgian prosecutors have identified Brahim El Bakraoui as one of two suicide bombers who attacked Brussels' Zaventem Airport
Ibrahim El Bakraoui, one of the Brussels suicide bombers, was on a US counterterrorism watchlist before the November attacks in Paris and his brother Khalid was put on the list shortly afterward, sources familiar with the matter said.
Reuters previously reported that both brothers had been known to US authorities before the March 18 arrest of Salah Abdeslam, a French national who prosecutors say had a key role in the Paris attacks.
Belgian prosecutors have identified Brahim El Bakraoui as one of two suicide bombers who attacked Brussels' Zaventem Airport on Tuesday, while they say Khalid El Bakraoui carried out a suicide bombing at Brussels' Maelbeek Metro station, near European Union headquarters.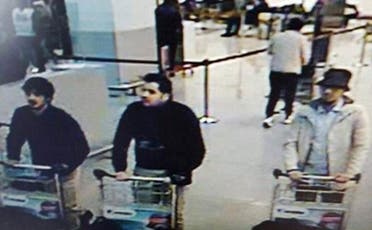 More arrests
Meanwhile, Belgian police arrested three more people on Friday as investigations into Tuesday's suicide bombings by militants in Brussels threw up more links to killings in Paris last year.
The federal prosecutor's office said the operation was connected to the arrest in Paris on Thursday of an Islamist convicted in Belgium last year and suspected of plotting a new attack.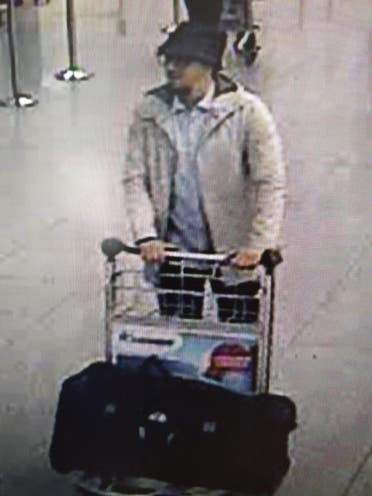 Nine people in total have been arrested since Thursday in Belgium and two in Germany, as European authorities swoop on ISIS militants they link both to the Brussels bombings that killed 31 people and to the attacks in Paris last November that killed 130.
Ahead of one of the arrests, heavily armed police and troops with trucks cordoned off an area around a major intersection in the northern Brussels borough of Schaerbeek. Three blasts could be heard, which the local mayor Bernard Clerfayt said were controlled explosions.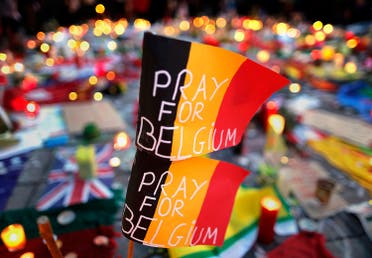 Belgian public broadcaster RTBF quoted Clerfayt as saying the suspect had been detained after being wounded and that he was linked to Tuesday's suicide bombings in Brussels.
It initially said he had been found to be in possession of a suitcase full of explosives but later news reports did not confirm that explosives were found.
Witnesses said police appeared to shoot the man in the leg at a tram stop and that he appeared to have his daughter with him.
"We heard 'Don't move'. The man was sitting at the bus stop, a bus stop with a glass wall, and we heard a small detonation and a big detonation," said Norman Kabir, 38, an electrician who lives and works nearby.
"Then the police came, took the little girl who was shouting 'Dad', she seemed terrified and the man got shot in the leg anyway because he was still moving," Kabir told reporters.
"Then the police asked him to move his bag. He was lying on the ground, but he did it and pushed the bag and a robot from the mine-sweeping brigade arrived. It came, grabbed the bag and took it away, then they took the guy, put him in a car and left. It took 20 seconds."
Video showed the man lying on his side, shattered glass from the tram shelter smashed by bullets at his feet.
ISIS suicide bombers hit Brussels airport and a metro train on Tuesday in the worst such assaults in Belgian history. Investigators believe they were carried out by the same cell behind November's gun and bomb attacks in Paris.