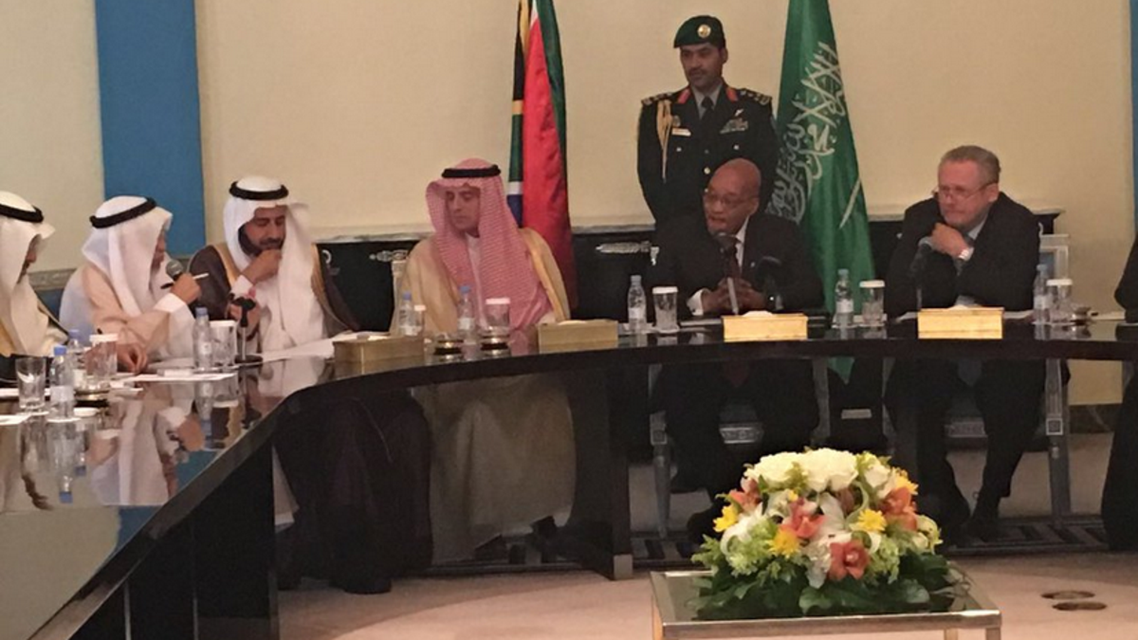 South African president in Saudi to expand economic ties
The South African economy has been hit by slow growth and a weak currency, which have been compounded by a drought
South African President Jacob Zuma called for strengthening his country's economic ties with Saudi Arabia, during a visit to the kingdom on Sunday.
"While our political relations with Saudi Arabia are strong, our economic and trade ties should be reviewed and revitalized," he said in a statement.
Zuma cited agriculture, mining, infrastructure, finance, defense, gas exploration and alternative energy as sectors where cooperation could be expanded.
The South African economy has been hit by slow growth and a weak currency, which have been compounded by a drought that has resulted in higher food prices.