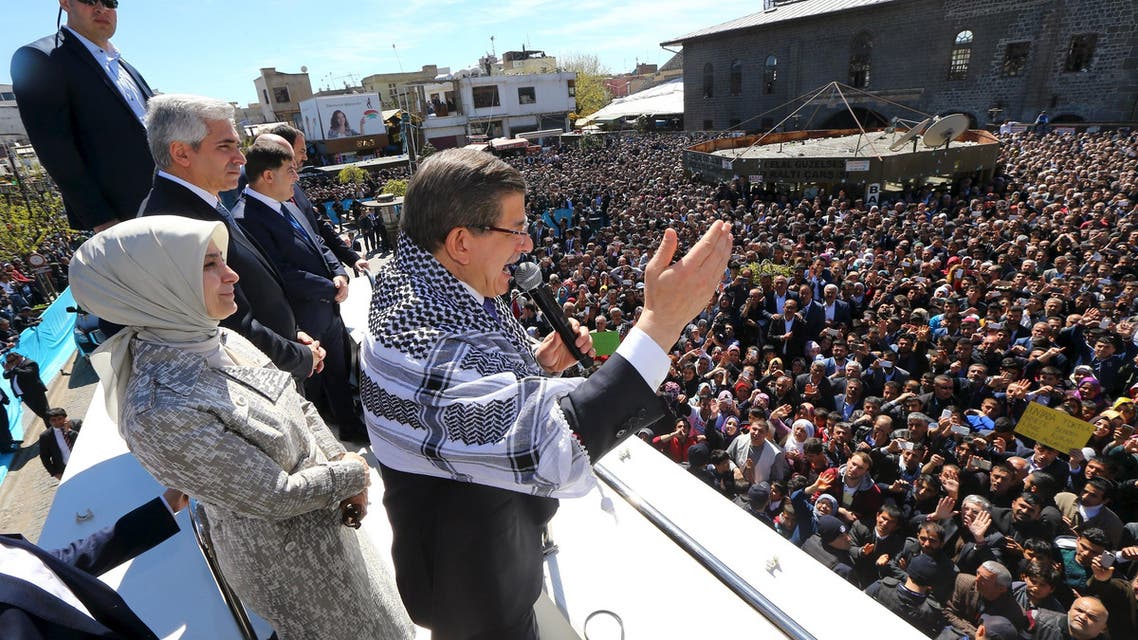 Turkey PM visits Kurdish city after attack
Ahmet Davutoglu on Friday told a crowd in the Kurdish-dominated city of Diyarbakir that he was 'not scared'
Turkish Prime Minister Ahmet Davutoglu on Friday made a rare visit to the Kurdish-dominated city of Diyarbakir, declaring he was "not scared" after an attack blamed on rebels that killed seven police.
Officials pointed the finger at the outlawed Kurdistan Workers Party (PKK) for the car bomb attack on a police bus in Diyarbakir Thursday that underlined the precarious security situation in the main city in Turkey's southeast.
Turkish security forces have since the summer waged a relentless campaign to drive PKK militants out of urban centers in the southeast, leading to ferocious clashes that show no sign of abating.
Davutoglu began his visit -- which took place under heavy security -- by attending a funeral ceremony for the police killed.
In a symbolic move, he then took part in Friday prayers outside the Great Mosque in the central Sur district.
"They thought that we would be scared. But we are not scared, we will not waver and we will go right to the end," he said.
Pictures showed army snipers in position on the roof of the mosque.
"Perhaps they thought 'Prime Minister Ahmet Davutoglu will not come to Diyarbakir for fear of these attacks'. But dear people of Diyarbakir, are you scared of them?" he added.
Parts of Sur have been under curfew since the military launched a major operation against the PKK in the area on December 2, with the clashes causing widespread destruction to the historic district.
The premier's visit was his first to Diyarbakir since the operation began. He last visited on the eve of November elections.
President Recep Tayyip Erdogan said this week that 355 members of the security forces had been killed in fighting with the PKK since a two-year truce collapsed last summer.
He also claimed 5,359 members of the PKK had been killed but it was not possible to confirm that toll.
Erdogan, currently on a high-stakes visit to NATO ally the United States, said the Diyarbakir attack showed the world the true nature of the PKK.
"We cannot tolerate this any more," he said.