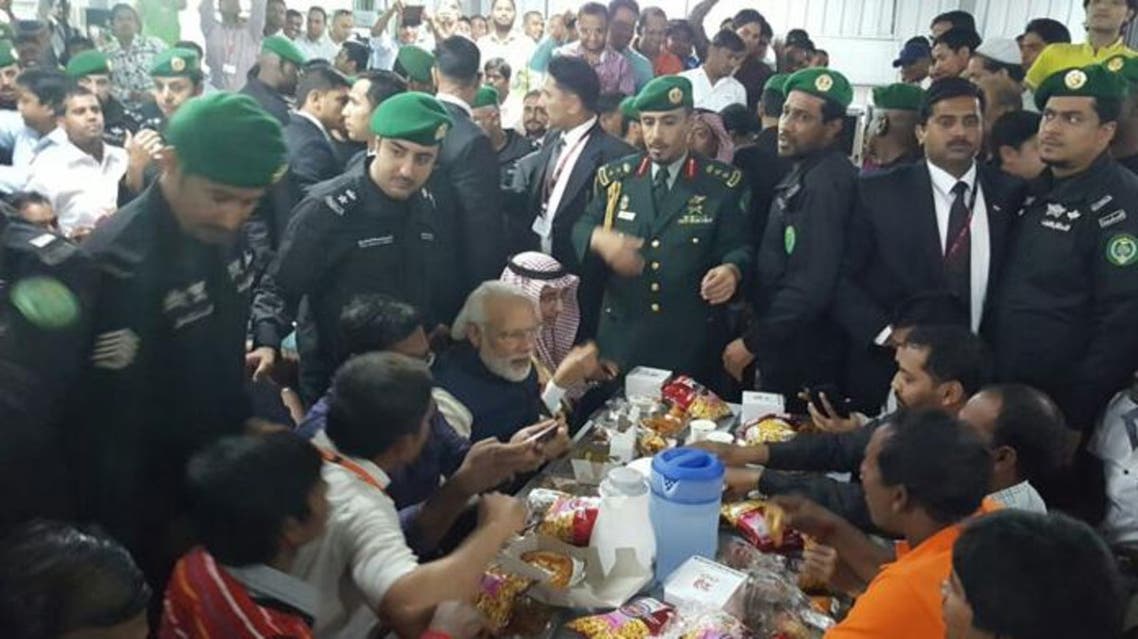 Modi mesmerizes workers in Riyadh camp
Modi was visiting the workers residential complex on the outskirts of Riyadh on Saturday
"It is the smell of your sweat that has brought me here," said Indian Prime Minister Narendra Modi to a packed marquee of skilled and manual workers of Larson and Tourbo involved in a Saudi Metro project.
Modi was visiting the workers residential complex on the outskirts of Riyadh on Saturday, the first day of his two-day official visit to Saudi Arabia.
"Your sweat not only feeds your family back home, but it also brings pride and honor to India," said the prime minister to thunderous applause by the workers.
Giving references of history, he said that Indian workers had been involved in the development of many countries. He said Mauritius government has made a huge museum at the place where first Indians landed, giving history of Indians hands in the development of that country.
"You too will be remembered by the people of Riyadh for giving the city this metro," he said to the chant of Modi, Modi.
He thanked Saudi King Salman for hosting Indian workers. "Whenever I had the opportunity to talk to King Salman, he was always all praise for Indian workers. This makes me proud," he said.
He announced two initiatives for the welfare of Indian workers in the Kingdom. One is the Indian welfare center and the other a 24×7 helpline desk.
The prime minister also informed the workers about two portals for their welfare — Madad and emigrate.
After his address, Modi freely interacted with the workers, shook hands with them and even had snacks with them.
This article was first published by the Saudi Gazette on Sunday, April 3, 2016.