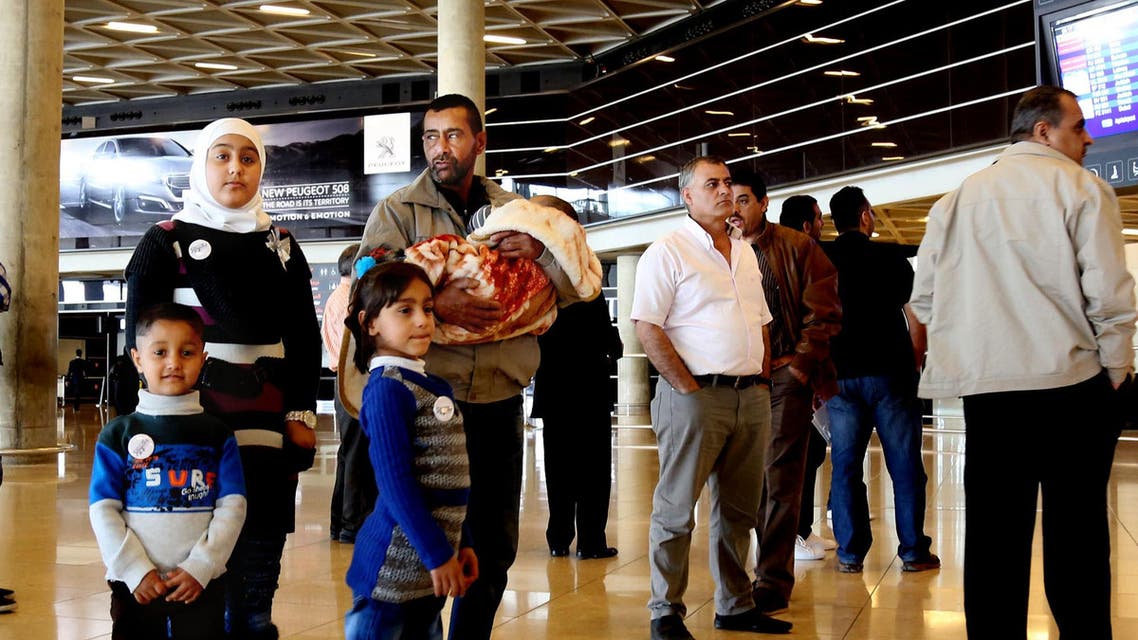 First Syrians leave for US under surge resettlement program
President Barack Obama set a target to resettle some 10,000 Syrians to the United States by Sep. 30
The first Syrian family to move to the U.S. under its speeded-up "surge" resettlement operation has left Jordan for the United States.
Ahmad al-Abboud, his wife and five children, are to leave on Wednesday for Kansas City in Missouri.
Al-Abboud says that "America is the country of freedom and democracy ... We are looking forward to have a good life there."
In February, a temporary "surge" center was built in the Jordanian capital, Amman, to speed up the resettlement process and help meet a target set by President Barack Obama to resettle some 10,000 Syrians to the United States by Sep. 30. Every day, some 600 Syrians are interviewed in the center.
Jordan hosts around 635,000 Syrians registered with the U.N. Refugee Agency after fleeing Syria's civil war.