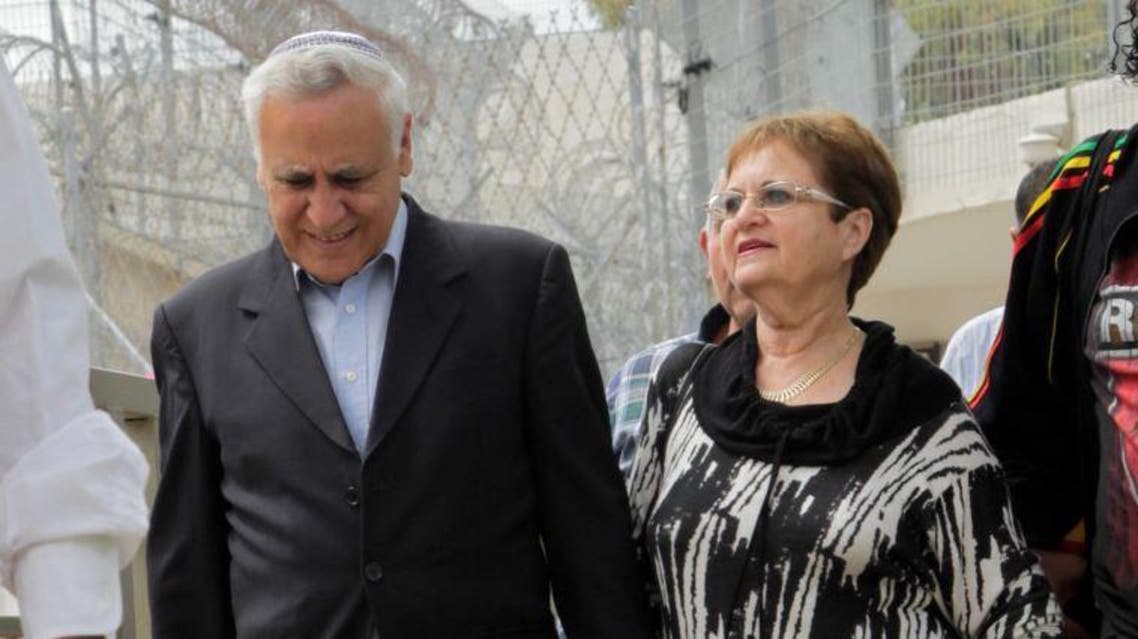 Israel ex-president Katsav denied early release from rape sentence
A parole board rejected a request for Israeli ex-president Moshe Katsav
A parole board on Wednesday rejected a request for early release for Israeli ex-president Moshe Katsav, who began serving a seven-year prison term in 2011 for rape and other sexual offences.

The justice ministry said the parole board found that Katsav, the first Israeli head of state to be sent to prison, "expressed no regret and no sympathy toward the victims of his crimes."

"The board emphasised that the prisoner has presented himself as a victim and has continually attributed responsibility for his situation to others," the ministry said in a statement.

Katsav was expected to appeal the parole board's decision.

The 70-year-old has always maintained his innocence despite being convicted in December 2010 on two counts of rape, sexual harassment, indecent acts and obstruction of justice.

The 18-month trial included harrowing accusations and portrayed him as a sexual predator who routinely harassed his female staff.

The offences committed against his employees were said to have occurred when he served as tourism minister and president.

A woman who served as his secretary during his term as tourism minister in the late 1990s made graphic allegations against him.

She described Katsav as "monstrous," with a "split personality" that subjected her to "terror."

Katsav became president in 2000 and for months defied enormous public pressure to quit over the allegations before ultimately resigning as part of a plea bargain in 2007.

He was replaced by Nobel Peace laureate and elder statesman Shimon Peres in the largely ceremonial post.

Afer resigning, Katsav later decided that instead of facing trial for lesser charges he would "fight until the truth comes out" and called off the plea bargain.

He appealed his conviction before the Israeli Supreme Court, but lost. He also failed to convince either judges or lawmakers that he should be allowed to serve his sentence at home.