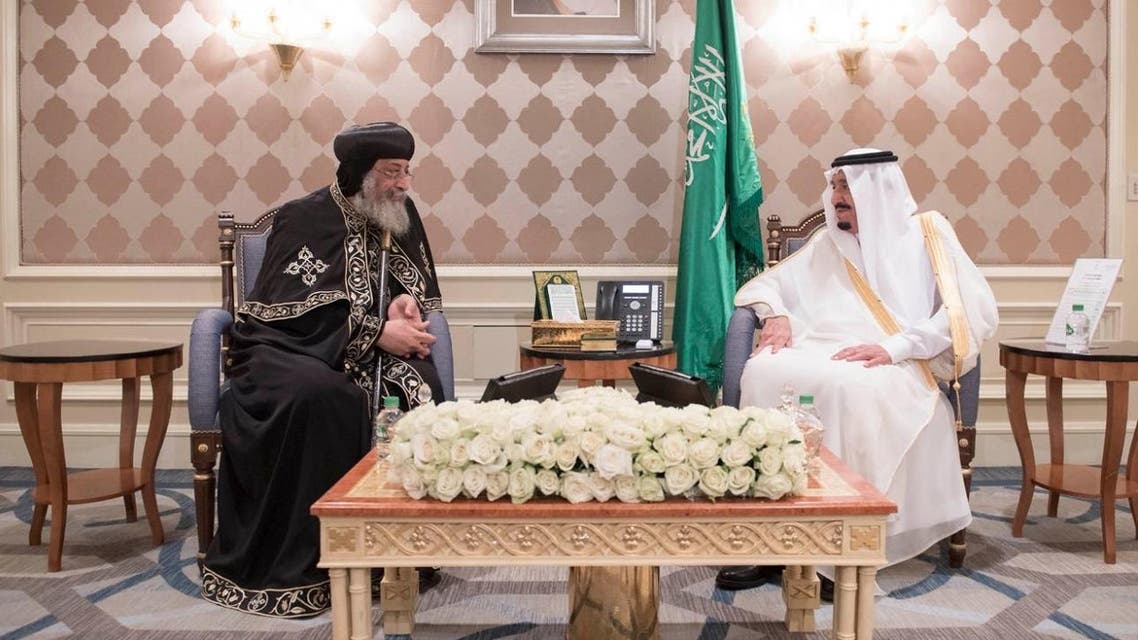 Pope Tawadros, King Salman in historic meeting
A historic meeting has taken place between the Egyptian Coptic Orthodox Pope Tawadros II and Saudi Arabia's King Salma
A historic meeting has taken place between the Egyptian Coptic Orthodox Pope Tawadros II and Saudi Arabia's King Salman during his five-day Cairo visit state news agency MENA reported.
During Friday's meeting at the king's Cairo residence, Tawadros thanked his royal guest for Saudi's support of Egypt and he praised the ongoing historic bond between the two Arab nations - he also thanked the king for Saudi Arabia's treatment of Egyptian expats working in the country.
It is the first time a Saudi monarch has met with the head of the Egyptian Coptic Orthodox church.
Tawadros touched on their religions, stating that religion 'was a relationship between man and god', and he said all religions needed to exist together.
It is thought that King Salman will address the Egyptian parliament on Sunday. The five-day visit has already seen a number of deals made including $20 bln in loans and the announcement of a planned bridge joining the two countries across the Red Sea.