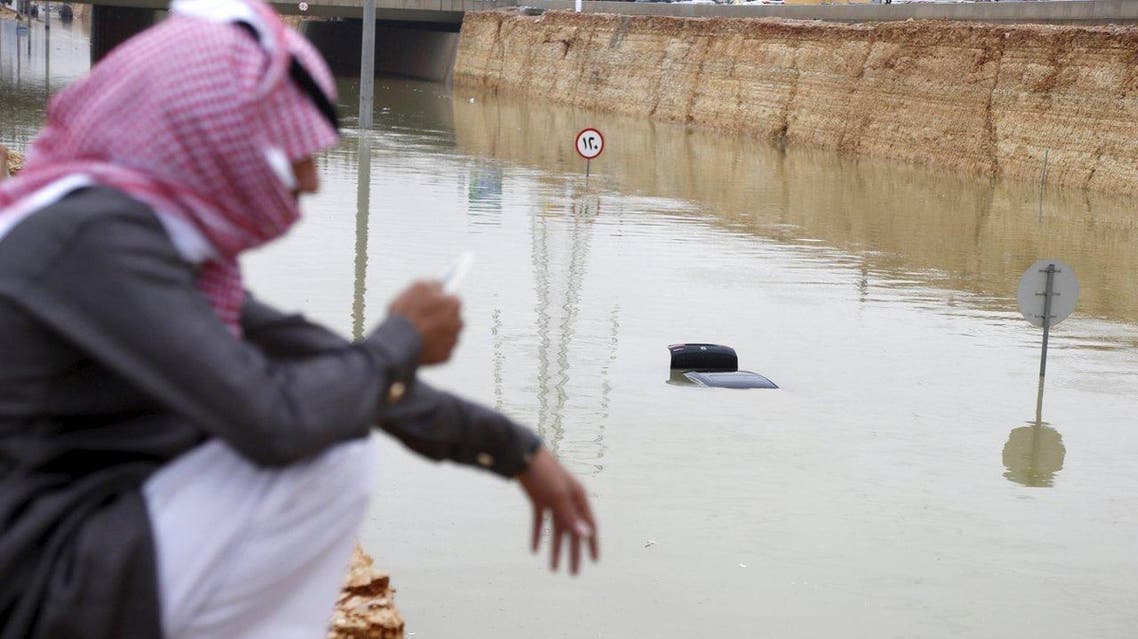 Thousands of emergency calls due to Saudi rain
At least 13 deaths were reported in the country due to the rain, while two people were reported missing up until Sunday
Saudi Arabia's Disaster and Crisis Management Center received 6,393 emergency calls from around the country from Thursday to Sunday due to heavy rainfall.
At least 13 deaths were reported due to the rain, while two people were reported missing up until Sunday, according to statements made by civil defense spokesman Brigadier Abdullah al-Harthi.
He also added that nearly 681 people were initially rescued after being stuck due to the heavy rainfall.
On Monday, Saudi authorities released new warnings of heavy rainfall slated to begin during the day.
The head of the committee tracking torrential rainfall, Abdullah al-Misned, that the country should expect the weather to be unstable for the next two days, adding: "Expect showers accompanied by thunder and very cold conditions."