ISIS captures Syrian pilot after 'plane shot down'
Russian news agency Interfax said the plane belonged to the Syrian Air Force and crashed because of a technical fault
ISIS militants have captured the pilot of a Syrian warplane which crashed southeast of Damascus on Friday, a news agency affiliated to the militant group said.
"The pilot, called Azzam Eid, from Hama was captured after he fell by parachute near the site where his plane crashed east of Damascus," the news agency Amaq said.
Citing a Syrian military source, Russian news agency Interfax said the plane belonged to the Syrian Air Force and crashed because of a technical fault.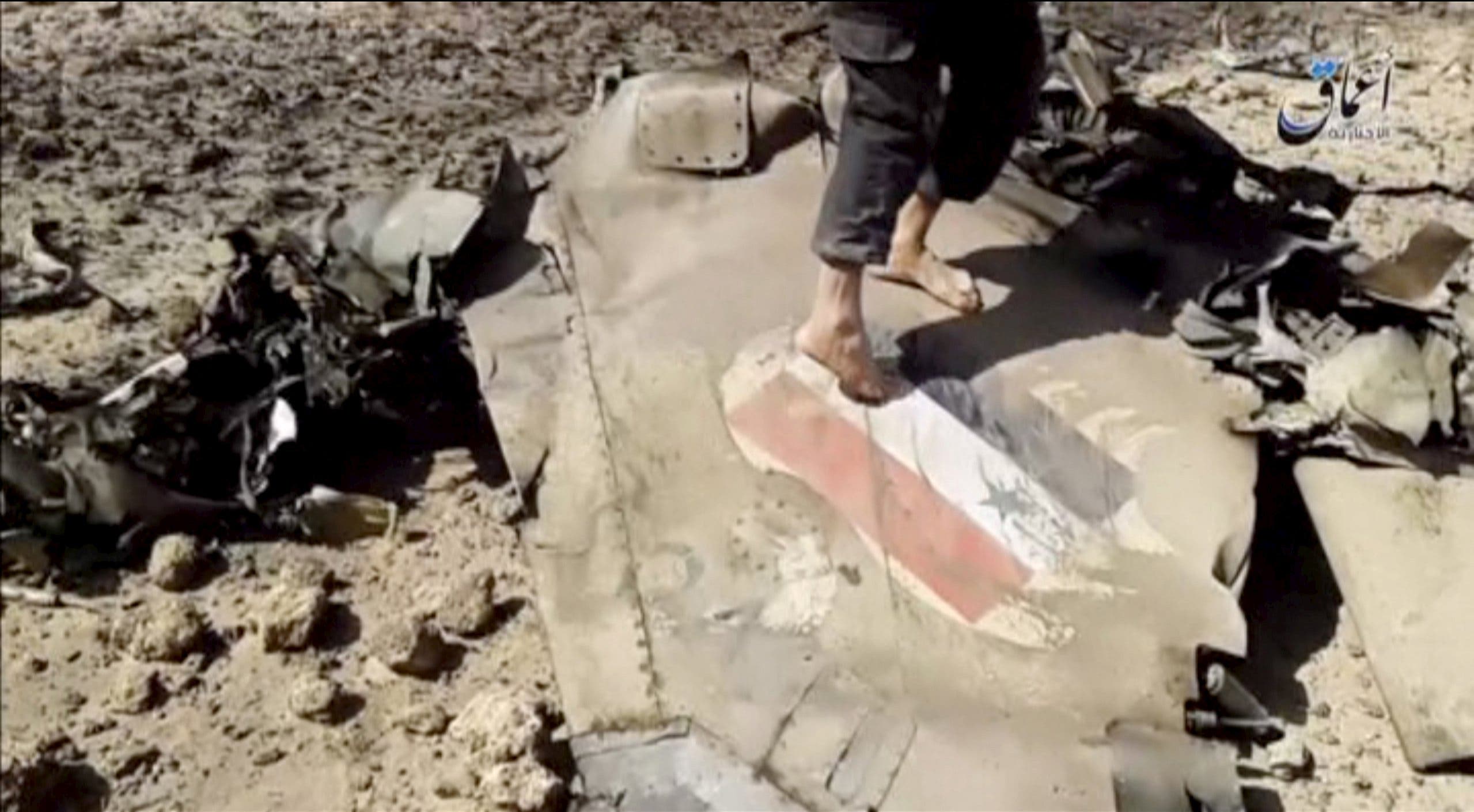 "The plane had recently undergone repairs... there was no attack from the ground. It crashed because of a technical fault. The pilot ejected," Interfax quoted the source as saying.
Interfax said the plane was a Mig-23.
A video shared online by Amaq says the plane was shot down by the militant group on Friday.
The footage showed ISIS militants around burning plane wreckage, part of which had a Syrian flag painted on it. Reuters could not independently verify the video.
Earlier on Friday, ISIS said a Syrian warplane had been shot down, but did not specifically claim responsibility.
The Syrian Observatory for Human Rights monitoring group said the plane crashed in the southeast Damascus countryside after flying over territory controlled by ISIS. It said the fate of the pilot was not known.
The Observatory said earlier it was not clear if it had been brought down by gunfire or suffered a technical fault.