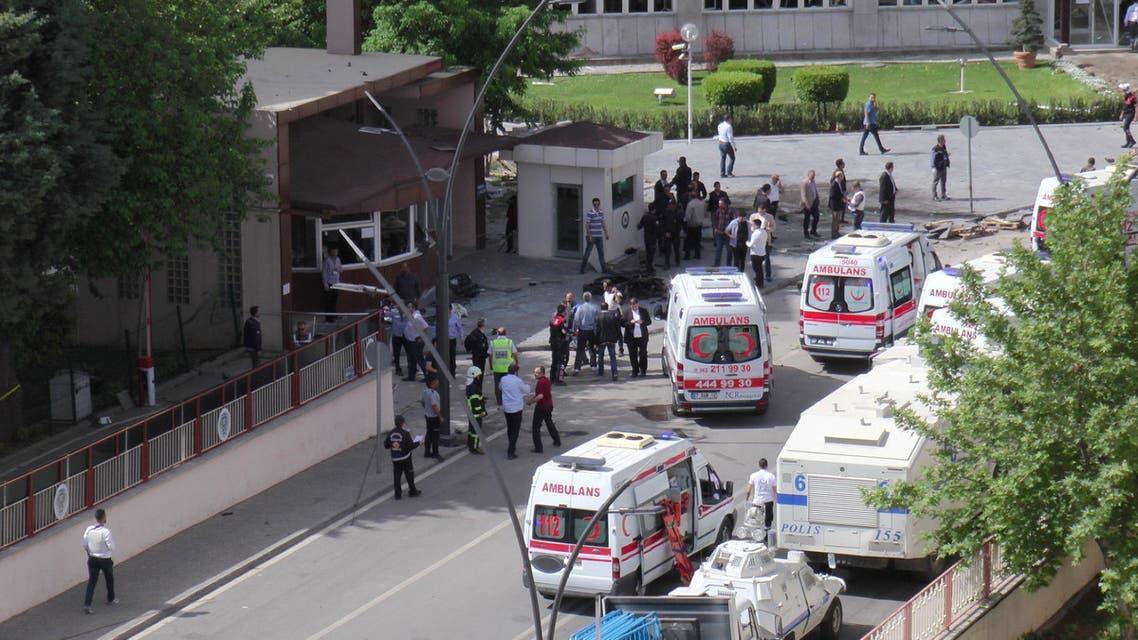 Deadly bomb strikes Turkey's Gaziantep
One police officer was killed and 13 people were wounded in an attack in front of a police headquarters in Turkey's southeastern city
One police officer was killed and 13 people were wounded on Sunday in an attack in front of a police headquarters in Turkey's southeastern city of Gaziantep, the provincial governor was quoted by broadcaster CNN Turk as saying.

Nine of the wounded were police officers, Ali Yerlikaya, governor of Gaziantep province, which borders ISIS-controlled territory in Syria, said, according to CNN Turk.
Separately, two rockets from ISIS-controlled Syrian territory struck the Turkish town of Kilis on Sunday, injuring at least two people, security sources said.

The town which is just across the border from Syria has come under repeated rocket fire in recent weeks. On Saturday, it was hit by three rockets but there were no casualties.
Later in the day, US-led coalition drones struck an ISIS explosives depot in the northern Syrian town of Dabiq after receiving intelligence from Ankara, Turkish military sources said.

Two ISIS militants outside the building were killed in the attack and several others were thought to have been inside when the drones struck, they said.