World's Orthodox Christians celebrate Easter
In Greece, the faithful attended Easter Mass holding candles lit with 'Holy Fire' from the Church of the Holy Sepulchre in Jerusalem
Across the world, Orthodox Christians are celebrating Easter, commemorating the day followers believe that Jesus was resurrected more than 2,000 years ago.
Russian President Vladimir Putin attended a special Easter midnight Mass in Moscow.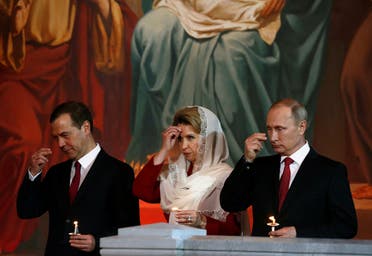 In Greece, the faithful attended Easter Mass holding candles lit with "Holy Fire" from the Church of the Holy Sepulchre in Jerusalem.
Fireworks are an essential part of the festivities, despite official disapproval from the Greek Orthodox Church. On the eastern Greek Aegean island of Chios, two parishes in the village of Vrontados stage a spectacular mock war with a hail of fireworks, drawing visitors from across the country.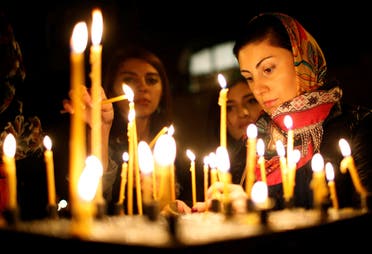 Roman Catholics and Protestants marked Easter in March, in accordance with the Gregorian calendar. Eastern Orthodox churches celebrate Easter this week, using the older Julian calendar.
In Egypt, Orthodox Copts also gathered in Cairo with many worshipers praying for peace and security in Egypt and across the region.