Russia holds talks to calm raging Aleppo violence
Fresh warnings that the prospect of finding a political solution to the Syria conflict are in danger
The Russian Defence Ministry said on Sunday that talks are taking place to include Syria's Aleppo province in the temporary "regime of calm" lull in fighting, Russian agencies reported.

General Sergei Kuralenko, in charge of Russia's ceasefire monitoring center in Syria, was also cited as saying that the "calm" around Damascus has been extended for another 24 hours
until 2100 GMT on Monday.

Kuralenko also said that overall the "regime of calm" in Syria's Latakia and around Damascus has been respected, RIA news agency reported.
Meanwhile, the United States is working on "specific initiatives" to reduce the violence in Syria and sees stopping the bloodshed in Aleppo as a top priority, a US State Department spokesman said on Saturday.
In a statement detailing calls Secretary of State John Kerry has made over the past two days with UN Special Envoy for Syria Staffan de Mistura and with Riyad Hijab, a negotiator for Syrian opposition groups, State Department spokesman John Kirby said Kerry had made clear the United States wanted Russia to apply pressure to the Assad government to get it to stop "indiscriminate aerial attacks" in Aleppo.
"In both calls, the secretary underscored that the initial efforts to reaffirm the cessation of hostilities in Latakia and Eastern Ghouta are not limited to these two areas and that efforts to renew the cessation must and do include Aleppo," Kirby said.
Prospects for Syria political solution 'in danger'
The prospects of finding a political solution to the Syria conflict are in danger unless the international community acts fast to pressure the regime, the head of the main Syrian opposition group said Saturday, after new air strikes on rebel-held areas of Aleppo.
The assault on Syria's divided second city by the armed forces of President Bashar al-Assad has put in jeopardy a fragile truce that had given new hope to UN-backed peace talks in Geneva.
In pictures: Aleppo violence escalates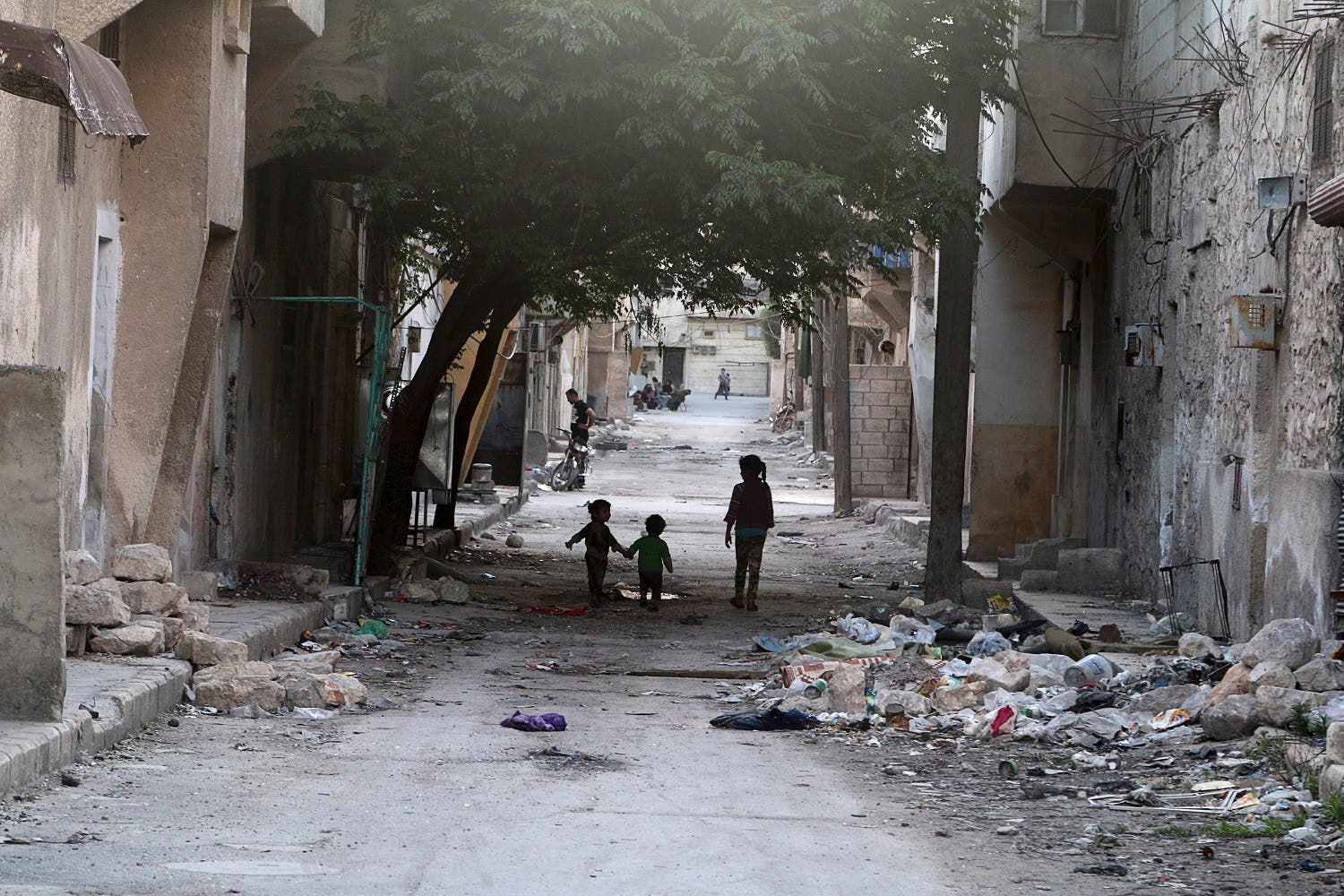 "The regime is not really interested in a political solution and they are not really interested in hearing the cessation of the hostilities initiative," the head of the Syrian National Coalition Anas al-Abdeh told AFP in Istanbul.
"We think that unless the international community does something about that, the whole prospect for the political solution will be in danger," he added after a general assembly meeting of the main opposition umbrella grouping in the Turkish city.
Terrified residents fled a new wave of air strikes on rebel-held areas of Aleppo Saturday, as key regime backer Russia rejected calls to rein in its ally.
Russian Deputy Foreign Minister Gennady Gatilov said Moscow would not ask Damascus to halt air raids on Aleppo.
"It's clear that Russia is still supporting the regime, and it's supporting the regime policy of aggression against the Syrian people," said Abdeh.
Russia in March had begun withdrawing its main contingent of troops from Syria but the announcement was greeted with suspicion by some observers.
"Russia isn't doing what it's supposed to do, which is to put enough pressure on the regime to show the restraint and to stop targeting civilians," he said.
Abdeh said it was up to Washington -- which has engaged in intense diplomacy with Moscow to find a solution in Syria -- to salvage the Geneva peace process after the latest fighting.
"I think the Americans know really well they have to do something special in order to revive the political process in Syria and to get the political negotiation back on track.
"I hope the Americans are doing that, otherwise all the good efforts of the past four months would go in vain."
A new round of UN-backed peace talks is set to start on May 10 in Geneva.
(With AFP)