Dire strait? Iran threatens to close Hormuz to US
The latest remarks by an Iranian general follow previous threats to close the strategic passage
An Iranian general on Wednesday warned that Iran would close the Strait of Hormuz – a strategic passage between the Islamic republic and its Arab Gulf neighbors – if the United States and its allies threaten Tehran.
But the comments, made by the deputy commander of Iran's elite Revolutionary Guards and carried on state television, hold questionable weight, analysts say.
"If the Americans and their regional allies want to pass through the Strait of Hormuz and threaten us, we will not allow any entry," said deputy commander Hossein Salami. He did not go into detail on what he or other leaders would consider a threat.
"Americans cannot make safe any part of the world."
Matteo Legrenzi, an international relations professor at the University of Venice, said that the threat was mostly a way for Iranian authorities to "signal displeasure."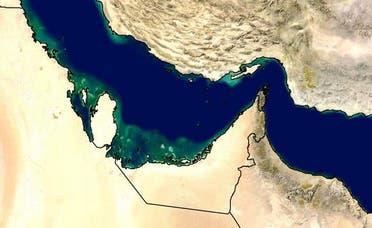 "Often, the threat comes from individual actors or institutions within Iran for domestic political reasons," Legrenzi added. Last week, run-off elections gave moderates and reformists a working majority in an Iranian parliament – their first in over 10 years. Hardliners won just under a third of seats.
Iran's powerful Revolutionary Guards, meanwhile, who have a hand in the country's economy, represent more radical and hardline elements in Tehran's political system.
"Iran has no interest in escalating the situation and going from a rhetorical threat to an actual military confrontation," the academic added.
'Rash' remarks
David Mack, a scholar at the Washington-based Middle East Institute think-tank and former US envoy to the United Arab Emirates, called the general's warning a "very rash comment."
"I'm not at all certain that it fully reflects the view of the Iranian leadership," he added.
But if Iran were to follow through with its "asymmetrical" strategy and block the Strait, it could have considerable consequences, said Jean-Marc Rickli, an assistant professor at the King's College London's department of defense studies.
An average of 14 tankers per day pass through the Strait, making up 35 percent of the world's seaborne oil shipment and 20 percent of oil traded worldwide. Both Iran and its Gulf neighbors are heavily dependent on oil revenues.
Iran threatened to block the Strait half a decade ago. In response, the US and a coalition of allies then sent ships to the Strait to deter further Iranian action.
"The current crisis has therefore some potential for escalation," said Rickli.
"[But] considering the policy of Iran to attract businesses since the lifting of sanctions last January, an Iranian move to close the Strait would however completely undermine this policy and lead to renewed isolation of Tehran," he added.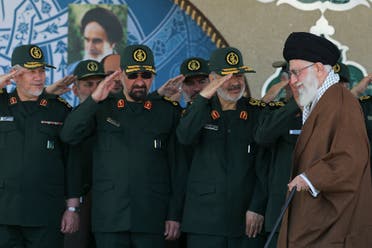 Despite a nuclear deal signed between Iran and six world powers - including the US – in July last year, the two countries have hostile, fractious ties.
'Bullying powers'
In January, Iran's Revolutionary Guards captured ten US sailors who entered Iranian waters. Although the sailors were released less than a day later, state TV showed footage of the sailors on their knees with their hands on their heads.
The same month, an unarmed Iranian drone flew over a US aircraft carrier in the Arabian Gulf, the first since 2014, according to the Associated Press.
The remarks by the general come two days after Iran's Supreme Leader, the Ayatollah Ali Khamenei, said that Iran had to "show off" its military might in the Arabian Gulf.
"This is how bullying powers must be countered," Khamenei added.
In his remarks, the supreme leader referred to a failed 1961 invasion where US-backed rebels made a failed attempt to invade Cuba and overthrow its communist, Soviet-allied government.
"Go back to the Bay of Pigs. Go and hold exercises there."