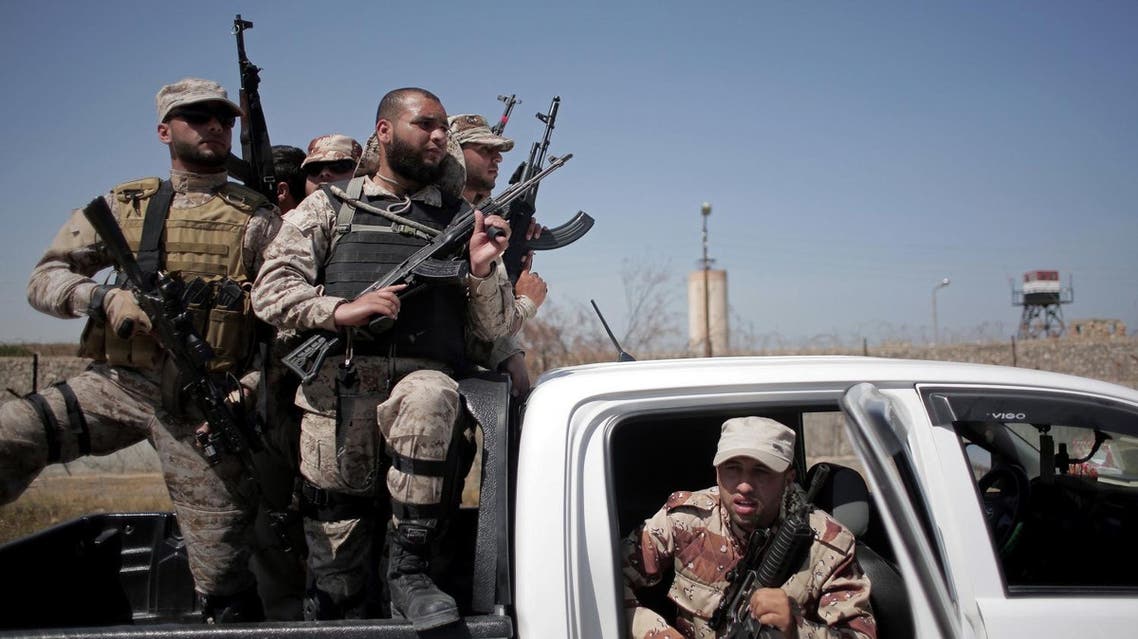 Israel, Palestinians exchange fire as Gaza tensions rise
Israeli tanks fired into the Hamas-run Palestinian enclave at least twice, saying it was in response to mortar fire across the border
The border between Israel and the Gaza Strip saw a bout of violence Wednesday, with exchanges of fire that put a 2014 ceasefire agreement to the test.
Israeli tanks fired into the Hamas-run Palestinian enclave at least twice, saying it was in response to mortar fire across the border, while the army designated an Israeli border town a closed military zone.
A military official said up to five mortar shells in total were fired at Israeli territory, while forces were fired upon near the small border community of Nahal Oz.
"In accordance with security assessments, a closed military zone has been established in the area of Nahal Oz," an army statement said.
"It means that only the residents of Nahal Oz and the area can enter."
Earlier the Israeli army twice confirmed its tanks had fired on targets in Gaza, saying both times it was in response to mortar rounds fired from inside the strip.
Palestinian security sources said the violence was ongoing, with new tank fire reported in al-Tufah in eastern Gaza.
There were no reported injuries and no claims of responsibility for the mortar fire.
Hamas and Islamic Jihad, another militant Palestinian group, released separate statements warning Israel against any escalation along the border.
"Hamas holds the Israeli occupation completely responsible for the escalation east of Gaza and the consequences of it," spokesman Sami Abu Zahri said.
"The movement calls on the concerned parties to shoulder their responsibility to stop this aggression and Israeli crimes."
The violence puts pressure on a ceasefire that has held since the last round of hostilities in Gaza ended in summer 2014.
Despite Israeli allegations that Hamas is building new tunnels in Gaza that could reach into Israel, the border region has remained relatively quiet since then.
The tunnels were cited by Israel as a key cause of the 50-day 2014 war in Gaza, which killed 2,251 Palestinians, mostly civilians, and 73 Israelis, including 67 soldiers, according to the United Nations.
The ceasefire which ended the conflict has been sporadically threatened by rocket fire from Gaza.
Most of it has been attributed to fringe Islamist groups challenging Hamas's authority, although Israel holds Hamas responsible for all rocket fire from the territory and routinely responds with attacks on its positions.
During a visit to the Gaza border on Tuesday, Prime Minister Benjamin Netanyahu hailed its calmest period in years, according to comments reported by Israeli media.
"We are nearing the end of close to two years since Operation Protective Edge," he said, referring to the 2014 conflict. "These have been the quietest two years we can recall since Hamas came to power."
Daniel Nisman, founder of the Levantine analysis group, said the Netanyahu visit could have triggered a reaction.
"Maybe for Hamas that lit one fuse too many," he told AFP.