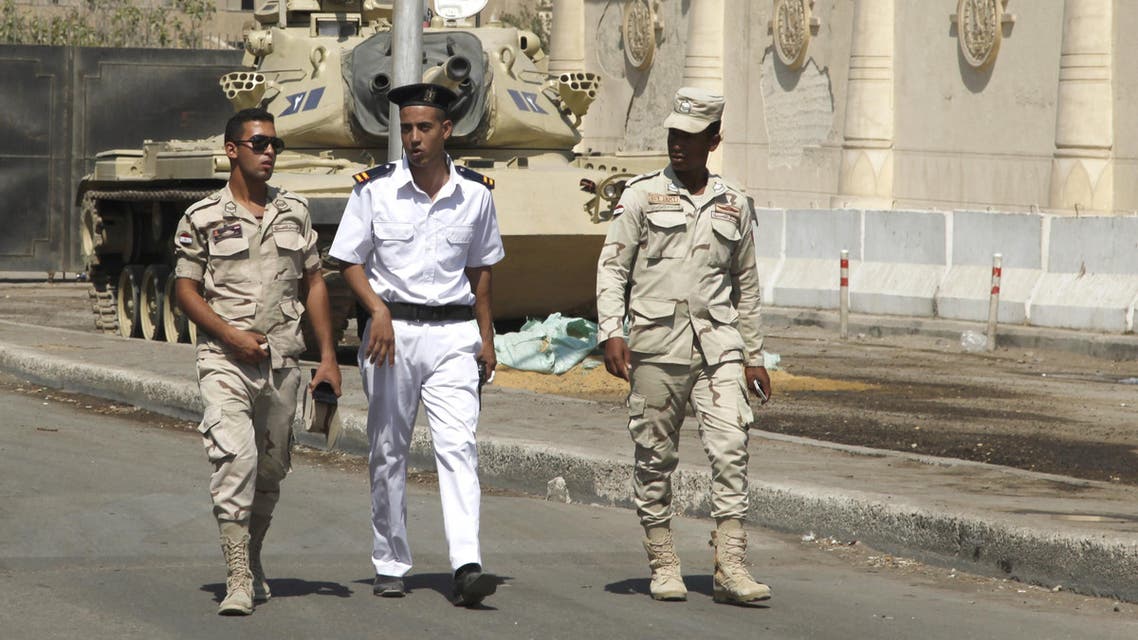 ISIS claims deadly attack on Egyptian police
ISIS said the attack was retaliation for 'the pure women imprisoned' in Egyptian jails
ISIS's Egyptian branch claimed on Sunday a shooting that killed eight policemen south of Cairo, in a statement circulated on social media.
In an Arabic-language statement, ISIS said the south Cairo suburb of Helwan attack was part of its Abi Ali Al-Anbari campaign, which has seen the group carry out a series of bombings and other attacks in Iraq.
In its statement, the group said "a squad of the soldiers of the caliphate" opened fire on the van in Helwan, killing the policemen and then making off with their weapons.
It said the attack was retaliation for "the pure women imprisoned" in Egyptian jails.
The interior ministry said a lieutenant and seven low ranking policemen were killed in the attack overnight when four assailants sprayed their van with automatic rifle fire.
Extremists in Egypt have killed hundreds of policemen and soldiers in attacks, mostly in the Sinai Peninsula but also in and around Cairo.
The interior ministry said the dead included a lieutenant and seven lower ranking policemen who were patrolling the area just south of the capital when they were attacked late at night.
The attack was the deadliest in the heavily policed capital since November, when gunmen attacked a security checkpoint, killing four policemen. That attack was also claimed by the local ISIS affiliate.
Egypt's state-run MENA news agency said the policemen were inspecting security in Helwan early Sunday when four gunmen in a pickup opened fire on them.
Interior Minister Magdy Abdel-Ghaffar, in charge of police, ordered an investigation into the attack.
"These are the heroes whose blood mixes with the nation's soil every day," Abdel-Ghaffar told state television at the end of a brief military funeral for the eight policemen.
"We are determined to continue our march against terror and anyone who seeks to undermine the nation's stability," he said, as black-clad female relatives of the policemen wailed in grief.
The coffins of the eight, wrapped in the Egyptian flag, were placed atop red fire engines that led a procession of several hundred mourners, including other policemen.