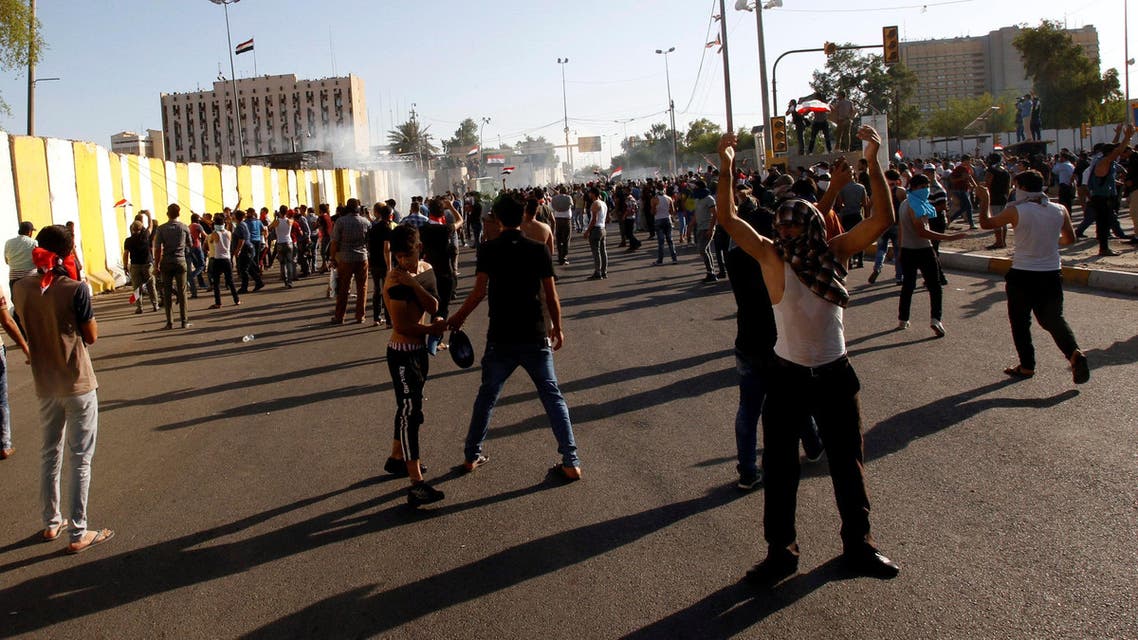 Iraq's Sadr warns against blocking 'peaceful protests'
Reporters at the scene saw several protesters badly wounded and one was shot in the head.
Iraq's powerful Shiite Muslim cleric Moqtada al-Sadr expressed support for protesters who stormed into Baghdad's Green Zone on Friday and condemned security forces' use of force against them.

"I respect your choice and your peaceful spontaneous revolt," Sadr said in a statement. "Curse the government that kills its children in cold blood."

Iraq's military imposed a curfew on Baghdad "until further notice", state television said in a news flash, after security forces opened fire on protesters who had entered the heavily fortified Green Zone.
This was the second time anti-government protesters stormed into Baghdad's Green Zone in less than a month.

Witnesses said dozens of people were injured. The protesters included supporters of powerful Shi'ite cleric Moqtada al-Sadr and people from other groups who are displeased with the government's failure to approve anti-corruption reforms and provide security.
An Associated Press reporter at the scene saw several protesters badly wounded and one was shot in the head.
Friday's violence comes more than two weeks after the highly fortified compound was first breached by Shiite protesters in April.
Iraqi security forces at the time largely stood down, allowing protesters to scale walls and pull down concrete barriers. Prime Minister Haider al-Abadi later replaced the head of the compound security.
The initial breach followed repeated delays to proposed government reform legislation and has since left the country's government gridlocked and the parliament unable to convene.
(Reuters and the Associated Press)