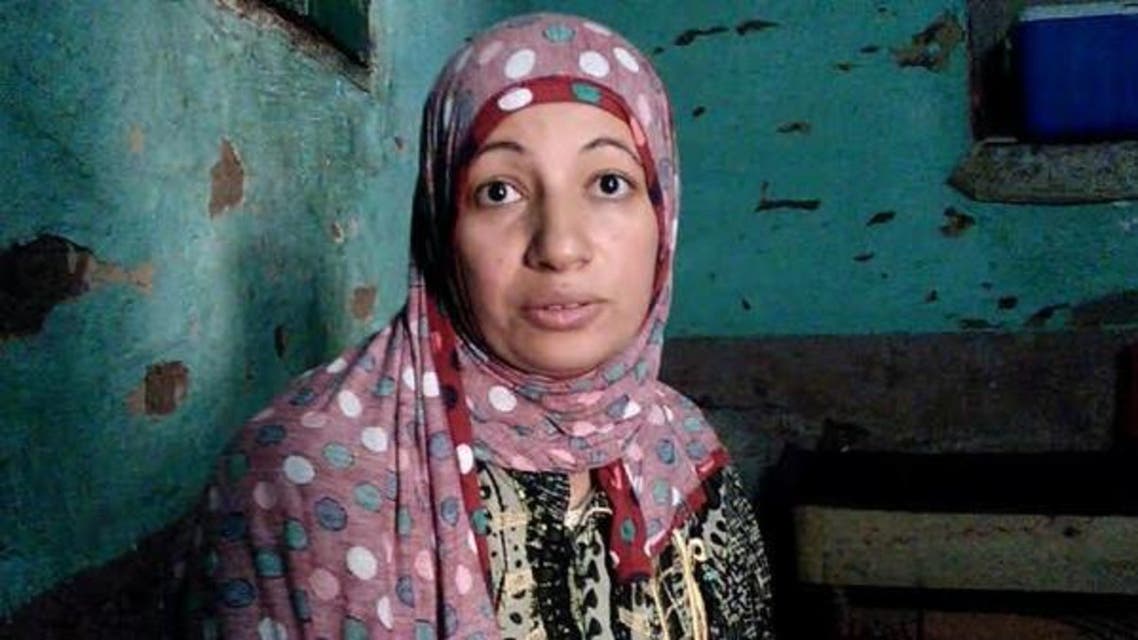 Muslim woman after Egypt mob riot: I 'had no affair' with Christian man
During the violence, an armed Muslim mob looted and torched seven Christian homes, and stripped naked the elderly mother of the Christian man
A Muslim woman in an Egyptian village who was rumored to be in a relationship with a young Christian man – an incident which prompted an angry mob to attack Christian homes and strip naked the man's mother – claims that rumors of her love affair are false.
During the violence, an armed Muslim mob looted and torched seven Christian homes, and stripped naked the elderly mother of the Christian man, according to local media reports.
Egyptian authorities have arrested 11 men in relation to the attack, which took place in the village of Karma in the province of Minya, south of Cairo.
Anba Makarios, Minya's top Christian cleric, told a talk show host on the private Dream TV network that the 70-year-old woman was dragged out of her home by the mob who beat her and insulted her before they stripped her off her clothes and forced her to walk through the streets as they chanted Allahu Akbar, or "God is great."
However, a Muslim lady intervened and helped the elderly lady cover her naked body, according to the Arabic language website of Al Arabiya News Channel.
Najwa, the Muslim woman who was believed by the mob to be in love with a Christian man, said that the rumors were untrue, and started after she asked her husband for a divorce, she told Al Arabiya.
To spite her, the relatives of her husband spread a story her a romantic affair with a Christian young man, she told the channel's website. Al Arabiya reported that Najwa was in her forties and had three children.
Taboo topic
The hashtag "Egypt stripped naked" on Twitter gained traction shortly after it was introduced.
Extramarital affairs or sex between unmarried couples are taboo among Muslims and Christians in Egypt. They often attract violent reactions in rural areas, where questions of honor can lead to deadly family feuds that endure for years or result in ostracizing the perpetrators.
Christian men cannot marry Muslim women in Egypt unless they convert to Islam first, but Muslim men can marry Christian women. An affair between a Christian man and a Muslim woman takes such sectarian sensitivities to a much higher and dangerous level and often lead to violence if found out.
According to a statement Wednesday by Makarios, the Minya cleric, police arrived at the scene of Friday's violence two hours after the attack began. The family of the Christian man had notified the police of threats against them by Muslim villagers the day before the attack, he added.
"No one did anything and the police took no pre-emptive or security measures in anticipation of the attacks," the cleric said, speaking in another TV interview, also Wednesday night.
"We are not living in a jungle or a tribal society," he told Ahmed Moussa, a prominent, pro-government talk show host on the private Sada el-Balad television.
Christians, who make up about 10 percent of Egypt's population of more than 90 million people, have long complained of discrimination in the mostly Muslim nation.
Sisi, in office since 2014, has sought to address some of their grievances, changing election laws to allow more Christians into the national legislature and easing restrictions on building new churches and renovating old ones.
(With the Associated Press)