Firm hired to hunt for EgyptAir black boxes
The Egyptian-led investigative committee said in a statement on Saturday that Deep Ocean Search was taking part in the search
Egypt has hired a private firm to help find EgyptAir MS804's black boxes in an area narrowed down by an emergency signal sent when it hit the Mediterranean last week.
The Egyptian-led investigative committee said in a statement on Saturday that Deep Ocean Search (DOS) was taking part in the search, after the civil aviation ministry in Cairo said it had contracted the company.
"The investigative committee has received a satellite report which indicated that an ELT (emergency locator transmitter) had been detected, and it has relayed the coordinates to the search" teams, the statement said.
It did not indicate when search teams had been told about the signal, which would have been transmitted and detected when the aircraft came down on May 19 while flying from Paris to Cairo.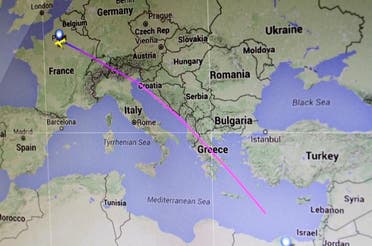 Meanwhile, sources close to the investigation said on Friday that no new radio signal has been received from an EgyptAir jet since the day it crashed in the Mediterranean last week.
A radio signal picked up on the day of the crash from the plane's ELT allowed officials to determine a broadly defined search zone, but nothing new has since been detected, the sources told Reuters.
"There has been nothing since day one," a source familiar with the investigation said.
EgyptAir had said after the crash that a distress signal had been detected by the Egyptian military, which later denied the report.
The Airbus A320 with 66 people aboard, including 30 Egyptians and 15 French nationals, crashed in the Mediterranean between the Greek island of Crete and the Egyptian coast.
French and Egyptian aviation officials have said it is too soon to determine what caused the disaster, although an attack on the aircraft has not been ruled out.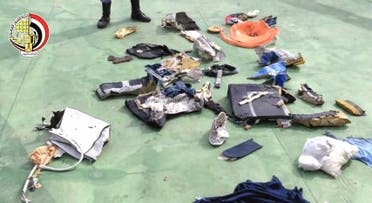 DOS says it can operate at depths of up to 6,000 meters (20,000 feet) and has a robot capable of mapping the seabed.
France's aviation safety agency has said the aircraft transmitted automated messages indicating smoke in the cabin and a fault in the flight control unit before contact was lost.
A French vessel carrying specialist probes designed to detect black box pinger signals arrived on Friday at the search zone, sources on the investigation committee said.
The vessel contains equipment from ALSEAMAR, a subsidiary of French industrial group Alcen, that can pick up black-box pinger signals over long distances up to 5 km (3 miles), according to the company's website.
These are separate from the signals transmitted by the ELT, which sends a radio signal upon impact that is not designed to continue emitting once the plane is submerged underwater, said a source familiar with the investigation.
The French vessel will conduct a deepwater search in "four or five" areas within the 5 km search zone believed to contain the two black boxes, with the possibility of expanding the zone should nothing be detected, the source said.
(With AFP, Reuters)