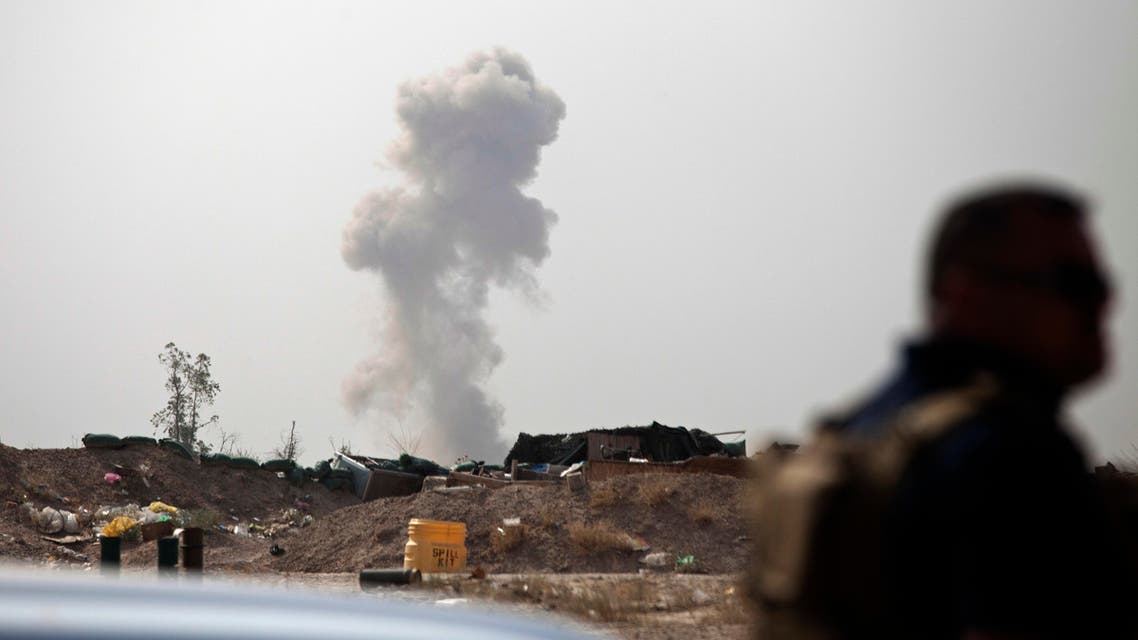 US officials: Ill-equipped Iraqi Army to delay anti-ISIS offensive in Mosul
An exhausted and ill-equipped Iraqi Army will most likely delay for months a long-planned major offensive against ISIS in Iraq's second largest city of Mosul
An exhausted and ill-equipped Iraqi Army will most likely delay for months a long-planned major offensive against ISIS in Iraq's second largest city of Mosul, American officials told the New York Times in an interview published Friday.
While President Barack Obama was keen to reduce US involvement in the Middle East especially in Iraq, the United States in the last two years has increased its logistic support to further equip the Iraqi Army, which has struggled to funnel basics like food, water and arms to its troops.
The Americans are currently helping with organizing logistics by insisting on the Iraqis to implement measures to enhance a supply chain that would run over 200 miles from Defense Ministry depots in the capital Baghdad area to the ISIS-occupied Mosul.
"Logistics is one of the things we are most concerned about, so we look to do everything we can to keep the timeline on track," Col. Christopher Garver, the United States spokesman for the coalition fighting the ISIS in Iraq, told the New York Times.
The American commanders told the paper that without US help, the offensive against Mosul would most likely fail.
The officials also described Iraq's scorching summer heat as a major impediment. Also, a much slower pace of work is expected due to the start of the holy month of Ramadan for Muslims on Monday.
Muslims who fast abstain from eating, drinking, smoking and having martial relations from dawn until sunset.
"A lull won't be sexy, but it's the hard and important work that needs to be done to generate combat power," said Col. Steven Warren, who until this month was the top American military spokesman in Iraq.
While Americans prioritized attacking ISIS in Mosul, Iraqi government of Prime Minister Haider al-Abadi launched a vast offensive on May 22-23 against Fallujah, which lies only 50 kilometers (30 miles) west of Baghdad and is one of ISIS's main bastions.
Abadi's decision came after a rising domestic pressure to stop the threat emanating from Fallujah after a series of bloody bombings claimed by ISIS in the capital Baghdad.
Two weeks after the launch of the operation to recapture Fallujah, Iraqi forces said on Sunday they have secured the southern edge of the city.
Backed by US-led air strikes, Iraq's elite counter-terrorism service has over the past week attempted to break into the center of the city but has been slowed by tough resistance, as well as concerns over the presence in central Fallujah of an estimated 50,000 civilians.