Spats among Iraqi forces delay Fallujah advance
A battle plan initially cast as an example has instead revealed just how fractured Iraq's security forces are
After securing the southern edge of militant-held Fallujah, seven battalions of Iraqi Special Forces units have been unable to advance for two days — a delay that commanders say isn't due to counterattacks or difficult terrain, but rather to disagreements about battlefield strategy among the disparate Iraqi forces fighting ISIS.
Unlike previous anti-ISIS operations, the fight for Fallujah involves an array of Iraqi security forces. A battle plan that was initially cast as an example of how those fighters can work together has instead revealed just how fractured Iraq's security forces are.
"I wouldn't say the different forces in the Fallujah operation are cooperating: They've just divided up the battlefield," said Patrick Martin, an Iraq analyst with the Institute for the Study of War, a think tank based in Washington.
Since ISIS overran Mosul in the summer of 2014, two groups have come to dominate the fight against the militant group in Iraq: The country's elite counterterrorism special forces and the government-sanctioned, largely Shiite militias known as the Popular Mobilization Forces.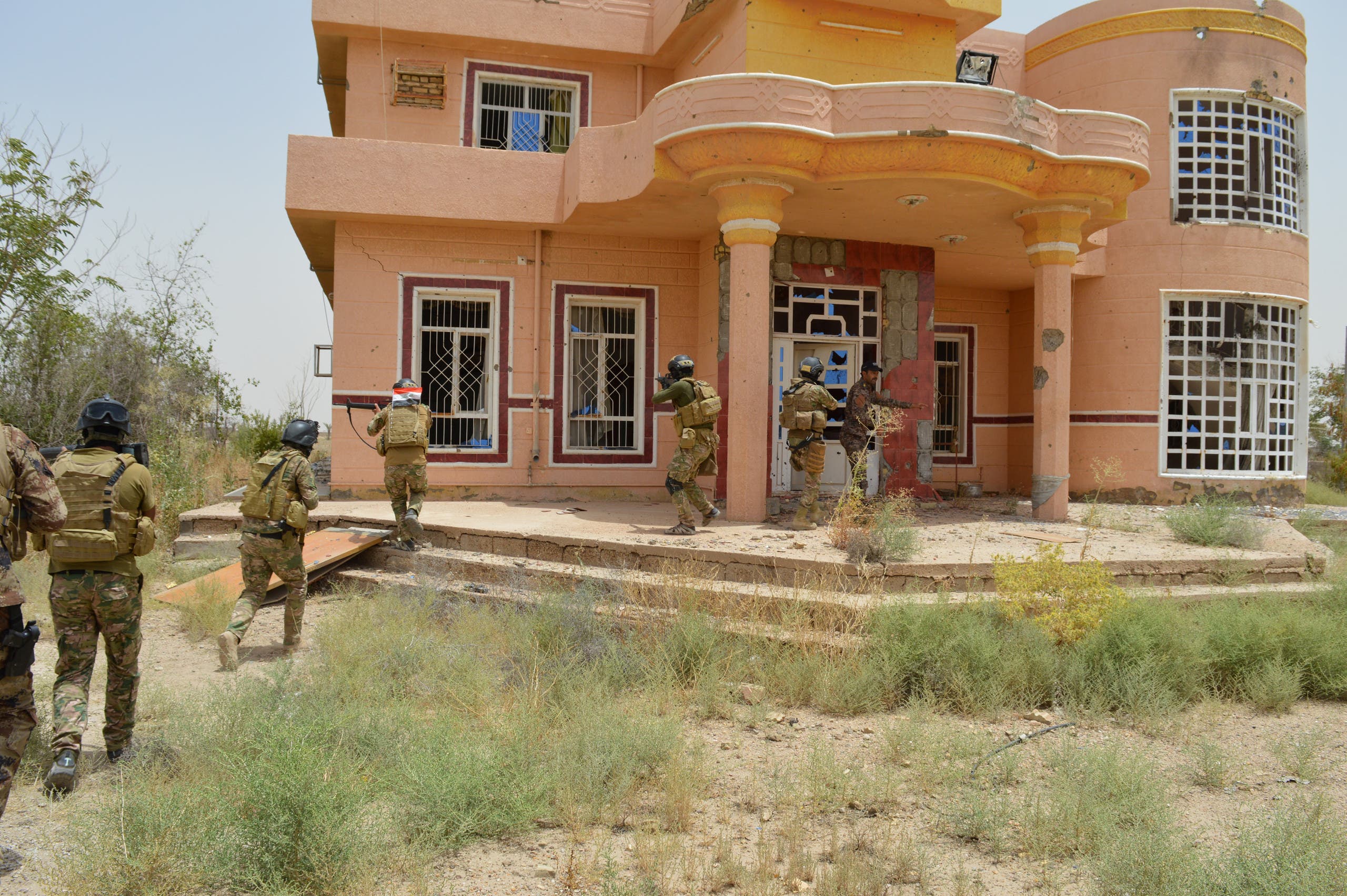 Once highly centralized under former Prime Minister Nouri al-Maliki, Iraq's security forces have splintered under the weight of the political and security crises that were unleashed by the ISIS blitz across Iraq two years ago.
Iraq's military largely disintegrated in the face of that assault, and in the days that followed, a number of largely Shiite militia groups took up arms against ISIS and stopped their advance north of Baghdad.
While rebuilding Iraq's military has been a slow process with mixed results, Iraq's Shiite militias have quickly grown in strength. More powerful than the country's own military, the militia fighters were formally incorporated into the Iraqi government force under command of the prime minister. But most maintain a large degree of autonomy under leaders with greater political and military clout than the increasingly embattled prime minister, Haider al-Abadi.