Air strikes kill 21 at market in Syria's Idlib
Air strikes on a market in Syria's Al-Qaeda-held city of Idlib killed at least 21 civilians including five children
Air strikes on a market in Syria's Al-Qaeda-held city of Idlib killed at least 21 civilians including five children on Sunday, a monitor said.
It was not clear who carried out the raids on the northwestern provincial capital, which is controlled by Al-Qaeda affiliate Al-Nusra Front and its allies, the Syrian Observatory for Human Rights said.
Footage shared by Observatory showed a burnt-out car as emergency workers trained water hoses on a tall building.
Below a haze of smoke, a red plastic container lay empty among the rubble.
The Britain-based Observatory relies on a wide network of sources inside Syria for its information.
It says it determines whether strikes were carried out by Syrian, Russian or US-led coalition aircraft based on the location of the raids, flight patterns and the types of planes and munitions involved.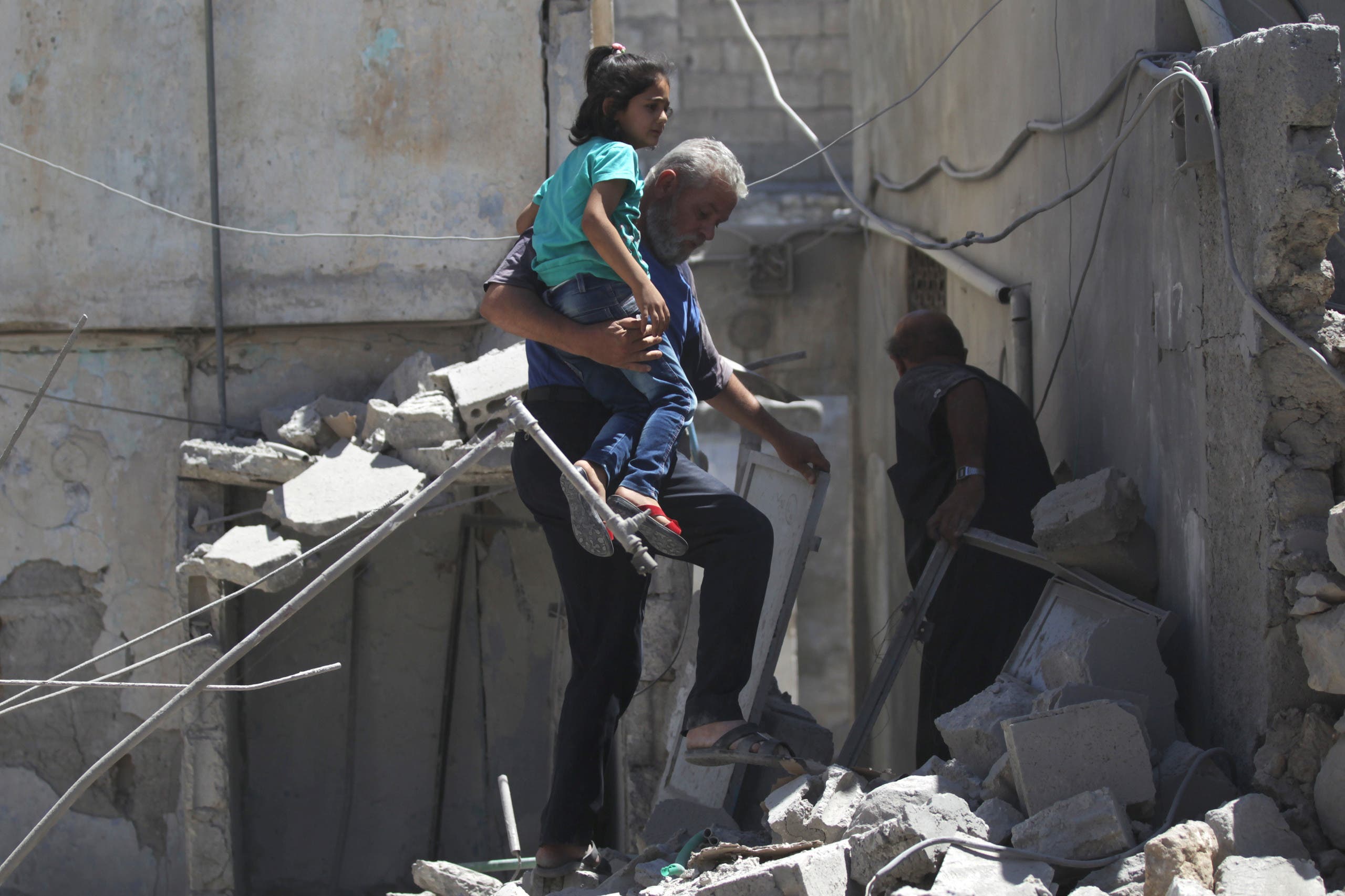 The Observatory said Russian air strikes killed 23 civilians in strikes on Idlib city on May 31, but Russia denied carrying out raids there that day.
Russia launched air strikes in support of the Damascus regime in September.
Al-Nusra is not party to a Russian- and US-brokered ceasefire between the regime and non-jihadist rebels that began on February 27 and is now in tatters.
An alliance between Al-Nusra and rebel groups drove the regime out of Idlib province last year.
More than 280,000 people have been killed and millions displaced since Syria's civil war started in 2011.