Explosion hits near bank in central Beirut
A powerful explosion occurred near a major bank in the western part of the Lebanese capital Beirut
A bomb exploded near a major bank in the western part of the Lebanese capital Beirut late on Sunday, with no reports of casualties, security sources and witnesses said.
The Lebanese Red Cross said two people received minor injuries, the National News Agency reported.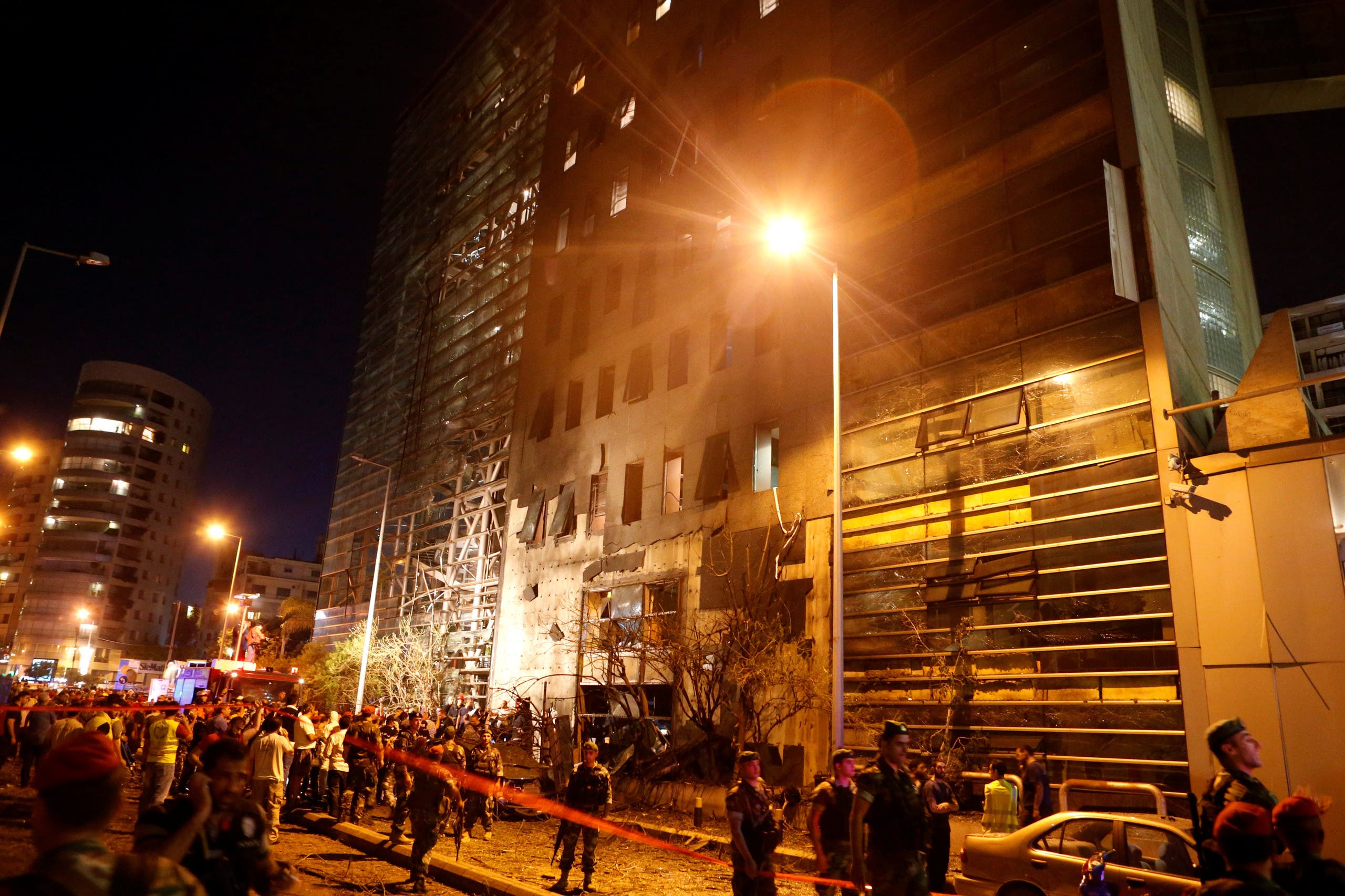 Smoke rose from the Verdun area of Beirut after the blast. Local television showed footage of a damaged building and said shattered glass had fallen to the ground from several storeys up.
A security source quoted by Reuters said the bomb had contained 2 kg (4 lb) of explosives.
The blast was caused by a bomb placed in a bag under a car parked near the major bank, the country's interior minister told Reuters.
"Politically it is clear that target was Blom Bank only," Interior Minister Nohad Machnouk said, adding that the attack had nothing to do with ISIS, which has mounted suicide bombings in Beirut.
Machnouk said initial reports indicated there had been no fatalities.
BLOM BANK director general Saad al-Azhari told reporters that no threats had been received by the bank.
Meanwhile, unconfirmed reports have suggested that some Western embassies and major institutions in Beirut have circulated warnings to employees since yesterday to stay away from public areas in the Lebanese capital.
The last bomb attack to hit the Lebanese capital killed more than 40 people in the southern suburbs, an area where the Shiite Muslim Hezbollah group is dominant. That bombing was claimed by the ISIS group.

Blom Bank has closed a number of bank accounts belonging to people suspected of links to Hezbollah to comply with a US act targeting the Shiite group's finances, Lebanese officials have said.

(with Reuters and AFP)