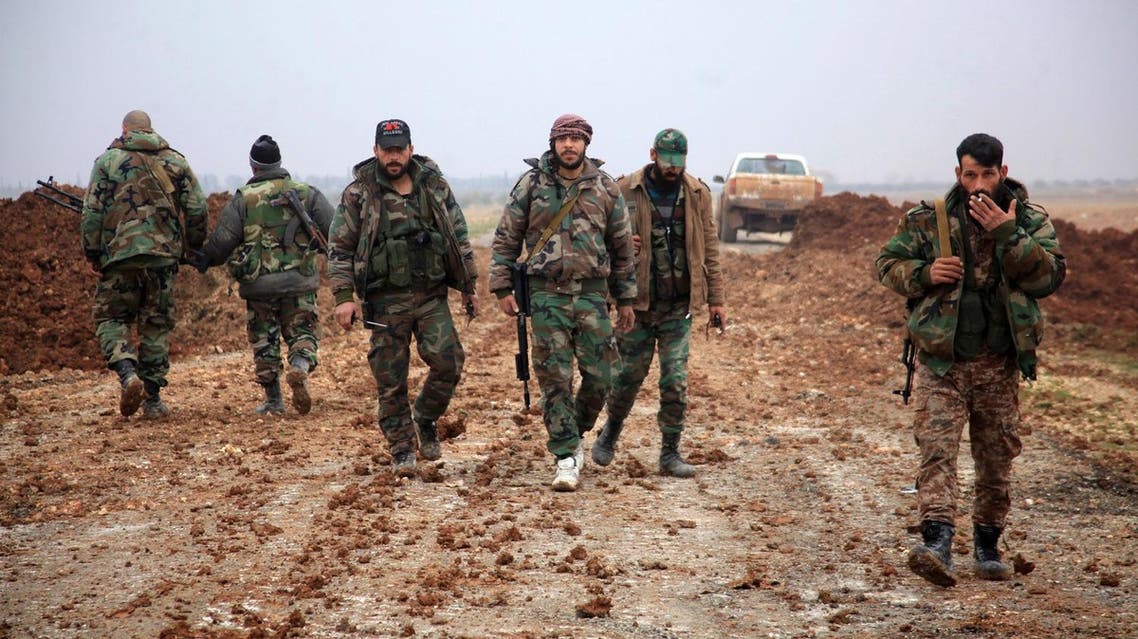 Syrian forces advance on ISIS-held air base
Tabqa base, 45 kilometers from Raqqa, holds strategic and symbolic value in the government campaign on the ISIS capital
Syrian government forces advanced to within six miles (10 kilometers) of the ISIS-occupied Tabqa air base in the northern part of the country on Sunday, part of a push to try to unseat the extremist group from its de facto capital, Raqqa.
Government forces recaptured the nearby Thawra oil field from ISIS militants, according to a Syrian journalist Eyad al-Hosain, who is embedded with the army.
Activists said Sunday's government assault was accompanied by an aerial campaign on the town of Tabqa, five miles north of the air base.
The activist group, Raqqa is Being Slaughtered Silently, which smuggles news out of ISIS-held territory, reported that fighter jets struck the town with cluster munitions, killing at least 10 civilians.
The Tabqa base, 45 kilometers (28 miles) from Raqqa, holds strategic and symbolic value in the government campaign on the ISIS capital.
It was the last position held by government forces in Raqqa province before ISIS militants overran it in August 2014, killing scores of detained soldiers in a massacre they documented on video.
Raqqa itself became the militants' first captive city.