Yemeni inmate in Guantanamo sent to Montenegro
Abdel Malik Ahmed Abdel Wahab al-Rahabi had been a bodyguard for Osama bin Laden
The Pentagon on Wednesday announced the transfer of a Yemeni inmate from Guantanamo Bay to Montenegro, bringing the remaining population at the controversial military prison down to 79.
Abdel Malik Ahmed Abdel Wahab al-Rahabi, who had been in Guantanamo since January 2002, was recommended for release by six government agencies and departments, the Pentagon said.
According to leaked files published by WikiLeaks and the New York Times, Rahabi is from Yemen, had been a bodyguard for Osama bin Laden and was related by marriage to the former al-Qaeda leader.
Born in 1979, Rahabi was captured in December 2001 among a group of 31 other al-Qaeda fighters referred to by US intelligence agents as the "Dirty 30," documents state.
"The United States is grateful to the government of Montenegro for its humanitarian gesture and willingness to support ongoing US efforts to close the Guantanamo Bay detention facility," the Pentagon said.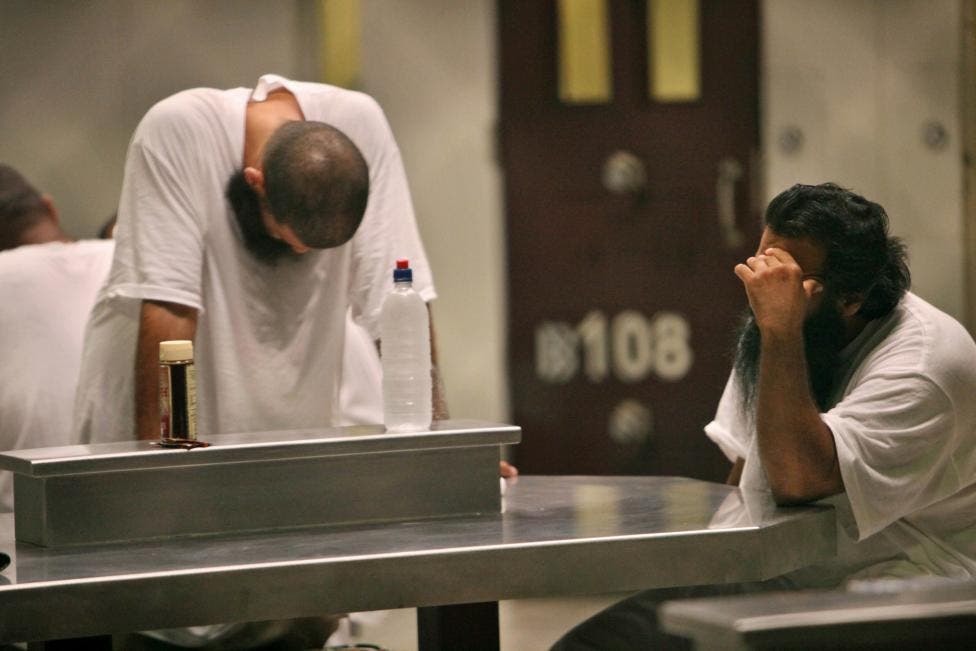 The Guantanamo prison has held about 780 inmates in all since it was opened shortly after the US-led invasion of Afghanistan in late 2001.
Transfers have been slowed because many inmates were from war-torn Yemen, so had to be returned to a third country that can provide rehabilitation and monitoring.
Of the 79 remaining inmates, 25 have been approved for transfer and are expected to be released later this year.
Obama wants to send the rest, deemed to be the most dangerous, for incarceration in the United States but Republican lawmakers have steadfastly resisted any such move.