Yemen conflict must end: UN chief
During the meeting Ban called on the negotiators to make concessions and end the conflict
UN Secretary-General Ban Ki-Moon on Sunday met delegates of the Yemeni warring parties in Kuwait and appealed to them to accept a roadmap for peace.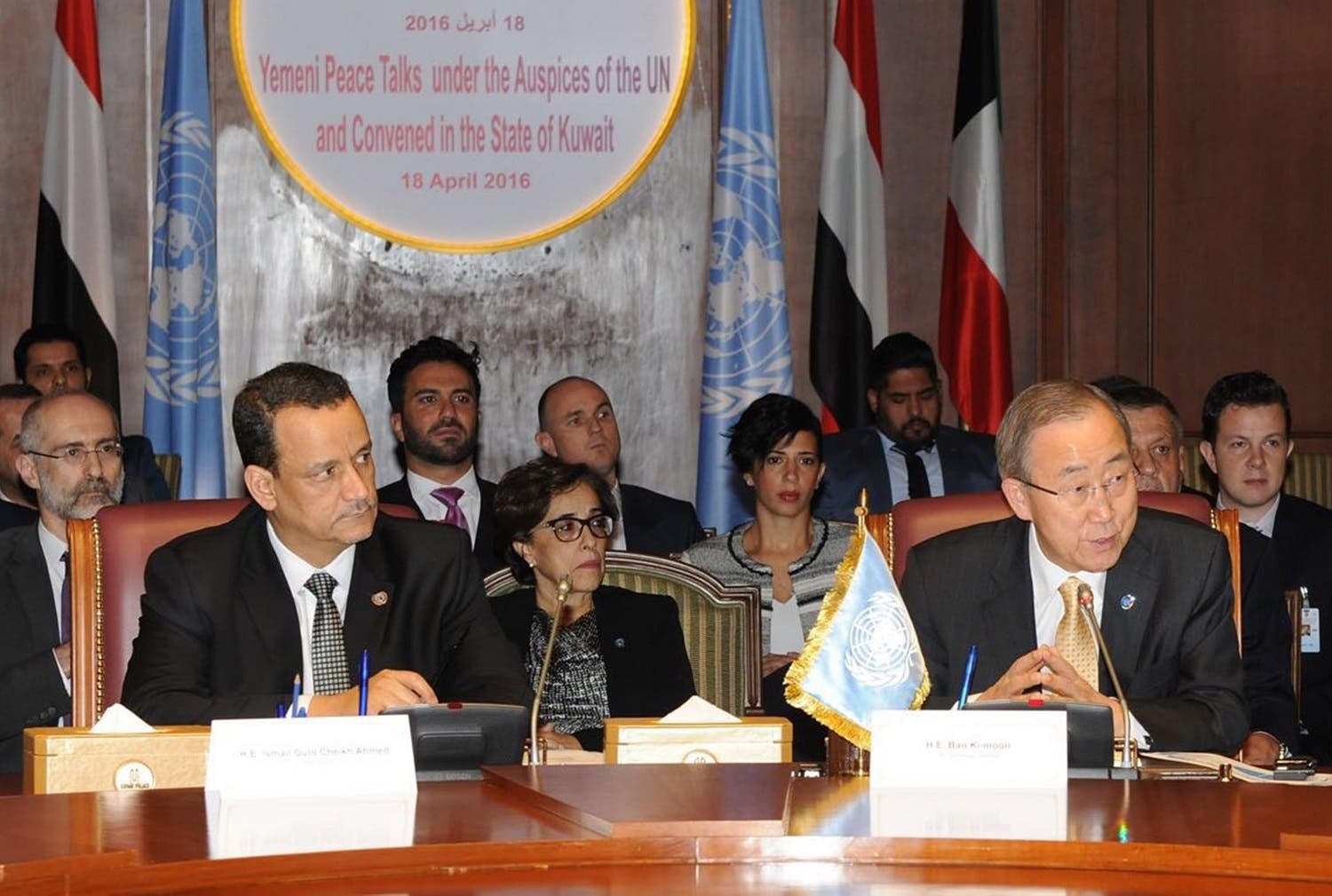 During the meeting, which was also attended by UN Special Envoy to Yemen Ismail Ould Cheikh Ahmed, Ban called on the negotiators to make concessions and end the conflict.

"The conflict must end, and Yemen must return to the transitional process and work towards the implementation of the Outcomes of the National Dialogue Conference," he said as quoted by the state-run Kuwait News Agency (KUNA).

"Time is not on the side of the Yemeni people. With every day the conflict remains unresolved, their situation grows worse."

Ban urged both delegations to avoid driving the situation to a crisis, and work responsibly and with flexibility for a comprehensive solution that would end the conflict.

He also noted that he was encouraged by the recent release of war prisoners and detainees earlier in June.

Ban arrived late Saturday in Kuwait to meet representatives of the Houthi militias and the government in a bid to push forward talks that have made no headway after two months.

The Houthis overran the capital in late 2014 before moving into other parts of Yemen, prompting a Saudi-led coalition to intervene in March last year.

The United Nations says more than 6,400 people have been killed in Yemen since then, mostly civilians. The fighting has also driven 2.8 million people from their homes and left more than 80% of the population in need of humanitarian aid.