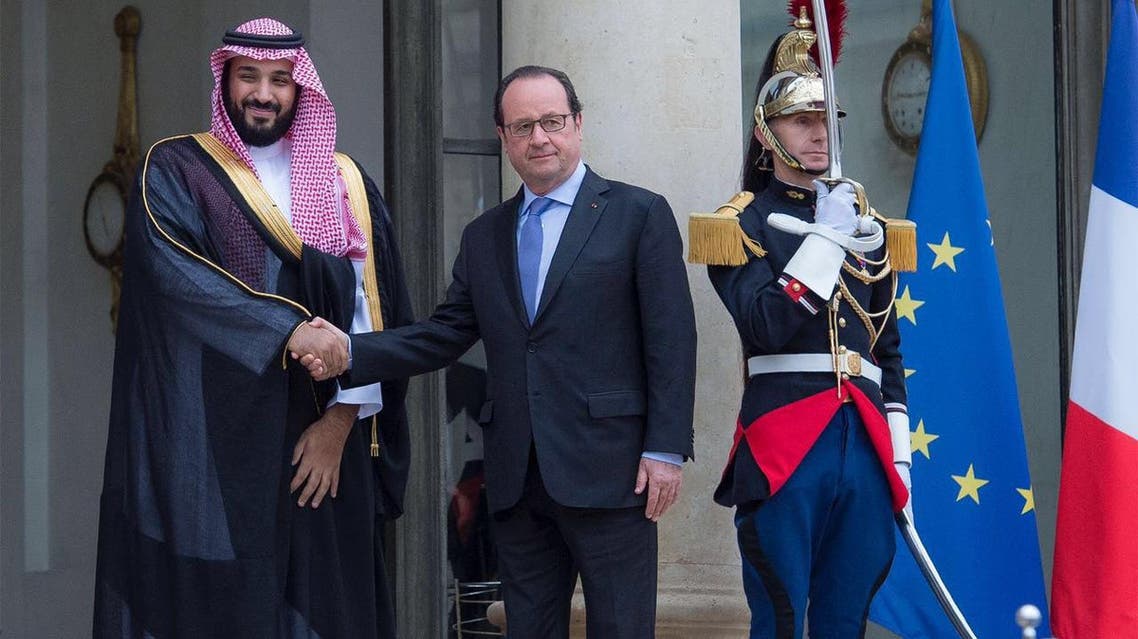 Saudi Deputy Crown Prince in France for talks
France is the Saudi Arabia's third largest foreign investor and the top oil importer from the Kingdom
Saudi Deputy Crown Prince Mohammed bin Salman discussed with French President Francois Hollande on Monday the latest developments in the Middle East and ways the two countries can cooperate during an official visit to Paris.
The deputy crown prince and Hollande reviewed bilateral relations between the two countries during an hour-long meeting at the Élysée Palace, the official residence of the French president.
Saudi Foreign Minister Adel al-Jubeir said in a press briefing after the Saudi deputy crown prince's meeting with Hollande that France had reaffirmed its support to the kingdom's Vision 2030.
Hollande also said the impact of Saudi Arabia's Vision 2030 would be evident across the region, Jubeir added.
Saudi Arabia and France will sign several agreements and memoranda of understanding (MoU) on the sidelines of the Saudi deputy crown prince's visit to Paris, according to Saudi ambassador to France Khaled al-Anqari.
"The visit will further bolster the historic relations between the two countries," he said while emphasizing that these solid and strategic relations are based on mutual respect and promotion of common interests, the Saudi Press Agency reported.
Al-Anqari noted that the Saudi-French political positions and views are identical towards most of the global issues, particularly with regard to the Middle East issues.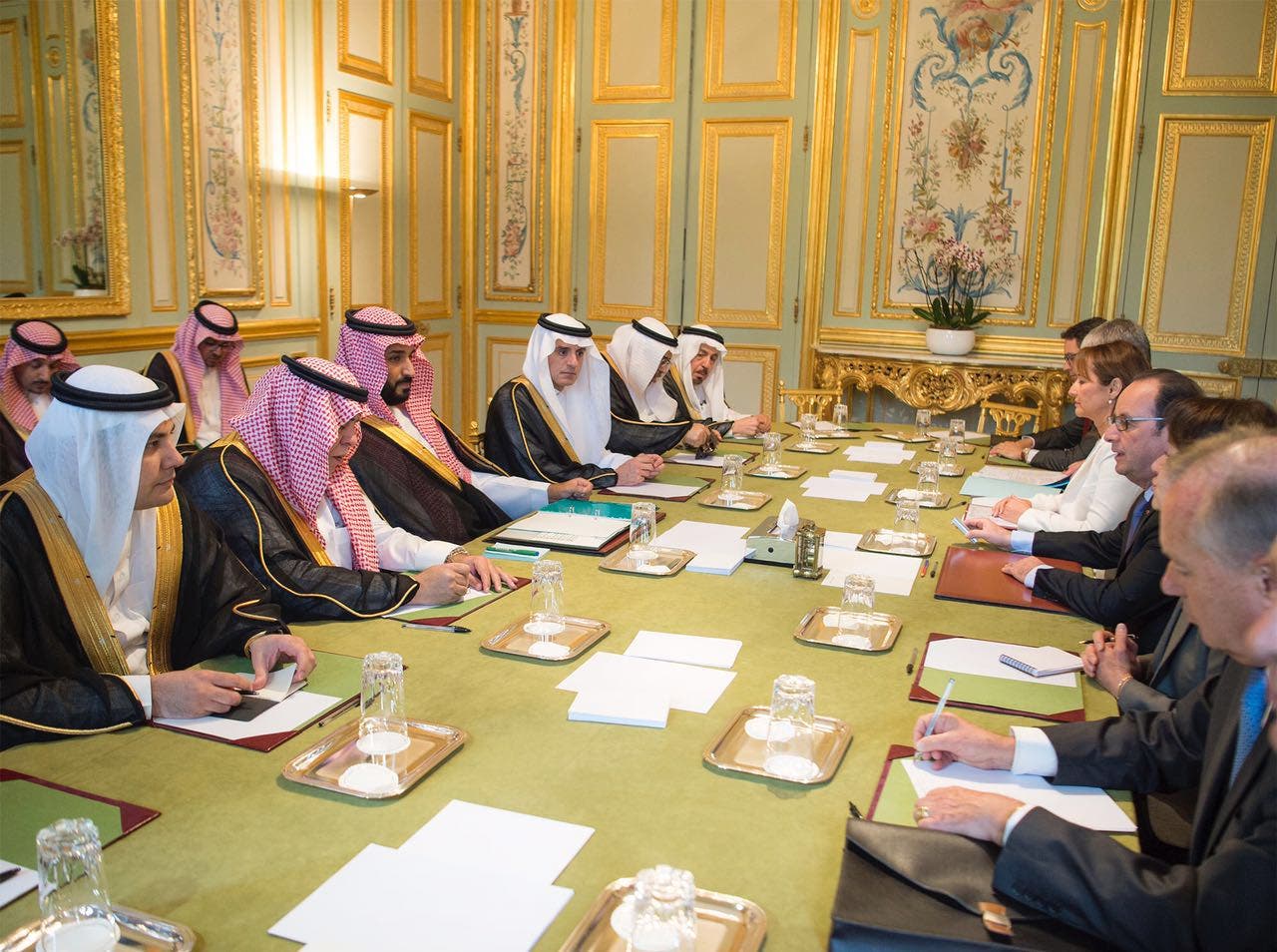 The deputy crown prince will also meet French Prime Minister Manuel Valls at the government headquarters. Later on, he is scheduled to meet with French Defense Minister Jean-Yves Le Drian.
The 3rd edition of the Saudi-French Business Opportunities Forum will also be held on the sidelines of the high-profile visit.
Several business leaders and economic experts from both the countries will attend the forum, which is aimed at exploring more avenues of investment opportunities in both the countries.
France is the Saudi Arabia's third largest foreign investor and the top oil importer from the Kingdom.