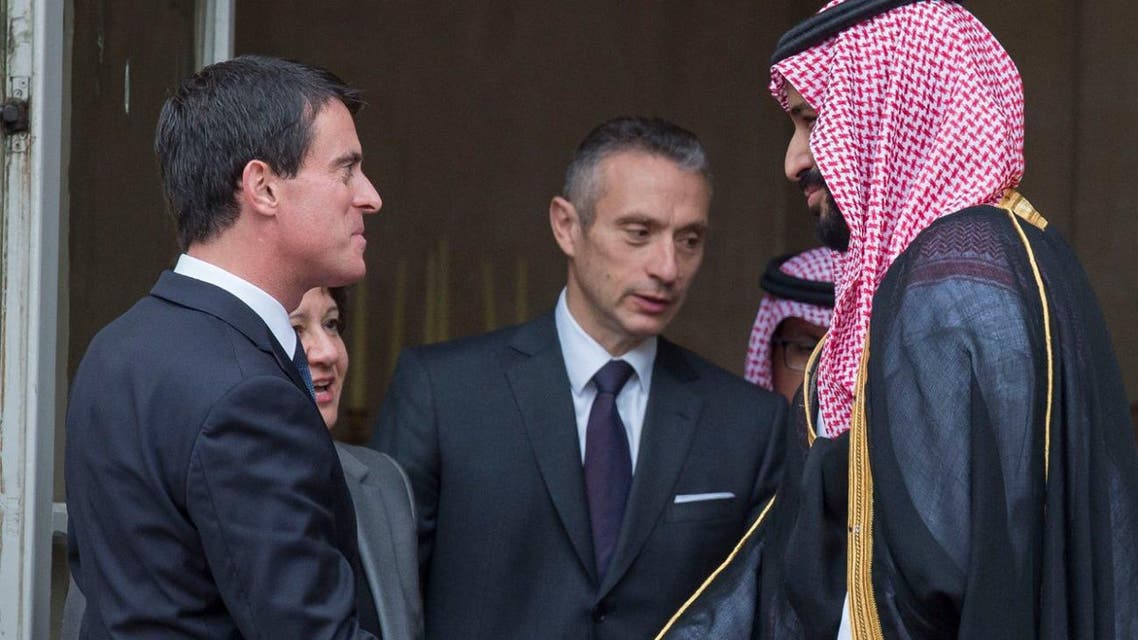 Saudi deputy crown prince meets French prime minister
During the meeting, they discussed ways for the two countries to cooperate and ways to develop this relationship in various fields
Saudi Deputy Crown Prince Mohammed bin Salman met with French Prime Minister Manuel Valls at the government headquarters during an official visit to France which kicked off Monday.
During the meeting, they discussed ways for the two countries to cooperate and ways to develop this relationship in various fields, the Saudi Press Agency reported.
The deputy crown prince also met President Francois Hollande at the Élysée Palace, the official residence of the French president.
He is scheduled to meet with French Defense Minister Jean-Yves Le Drian.