Egypt's Sisi hails 'revolution' that toppled Islamists
Warplanes flew over the capital, Cairo, where Sisi's supporters plan to hold rallies later in the day
Egypt is celebrating the army's 2013 overthrow of an Islamist president with a new national holiday.
On Thursday warplanes flew over the capital, Cairo, where supporters of President Abdel-Fattah al-Sisi plan to hold rallies later in the day and in the evening, after the breaking of the Ramadan fast.
The holiday, which the government refers to as the "June 30 Revolution" and which it announced earlier this week, will be also marked with musical performances and free entry to museums. In the ancient city of Luxor, balloons carrying Egyptian flags flew over pharaonic temples and authorities plan a parade along the River Nile.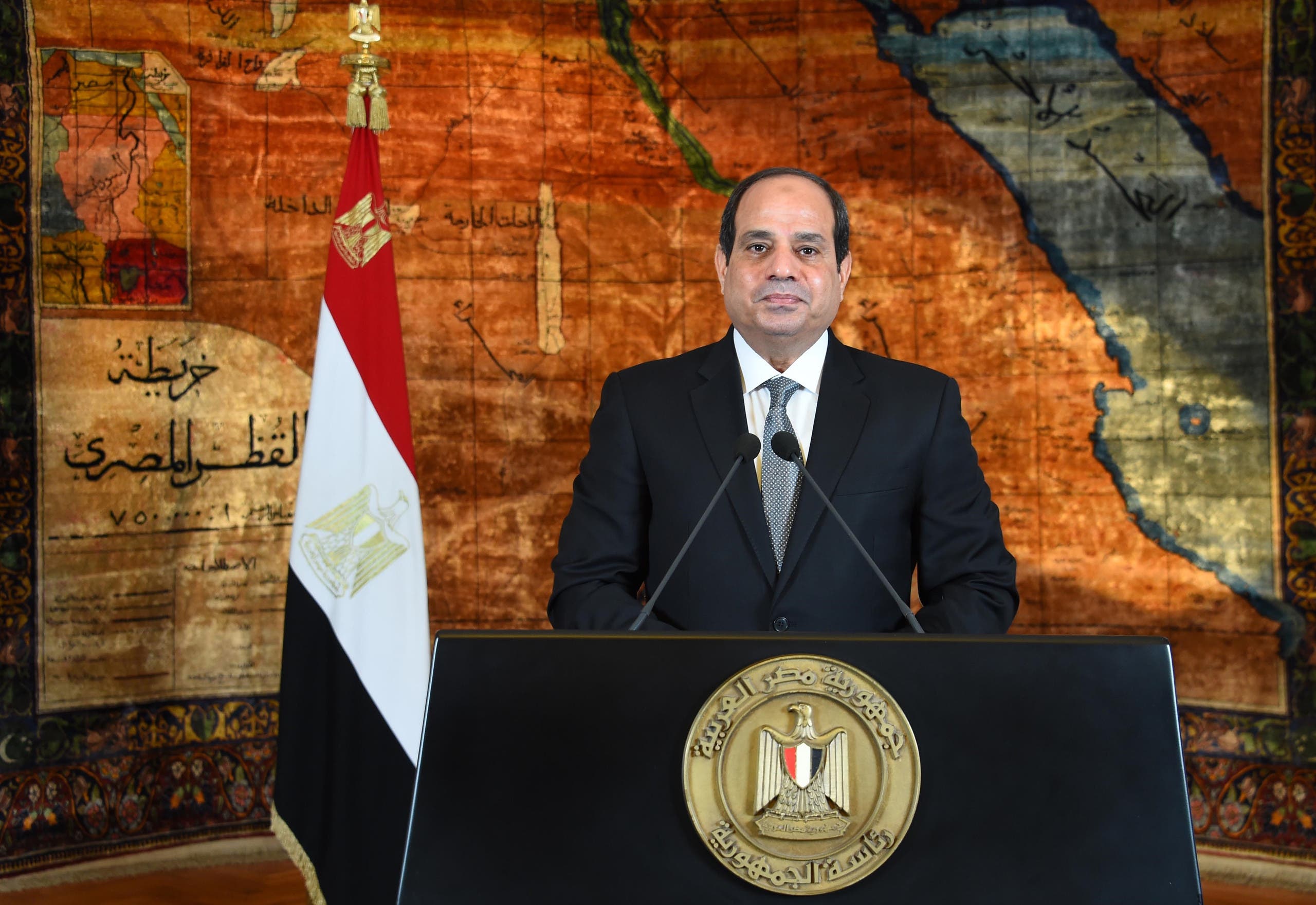 Millions took to the streets of Cairo and other cities on June 30, 2013 to call for the removal of Islamist president Mohammad Mursi, whose one-year rule had been deeply divisive.
Sisi, then the army chief, gave Mursi a 48-hour ultimatum to respond to "the people's demands" before ordering the military to overthrow and detain him.
Egypt is celebrating "this revolution, with which the Egyptian people have regained their identity and corrected its path... proved to the whole world that their will cannot be broken nor curbed," Sisi said in a speech broadcast on national television."
His decision to order the removal of Mursi unleashed protests by the Islamist's supporters, and in turn a crackdown in which hundreds of demonstrators were killed.
Sisi was elected president a year later.
But many of his backers at the time now say the authorities' crackdown against Mursi's Muslim Brotherhood has expanded to include any kind of dissent or opposition.
Since Mursi's overthrow, more than 1,000 protesters have been killed in clashes, including more than 600 killed in a single day on August 14 when police dispersed a Cairo protest camp demanding his reinstatement.
Thousands have been jailed, including secular activists who fuelled the January 2011 uprising that ended longtime president Hosni Mubarak's rule.
The government denies there are political prisoners and says those in jail -- who include a number of journalists -- have all committed crimes.
Sisi and his supporters say tough measures are needed as authorities are fighting an insurgency in northern Sinai by militants who have pledged allegiance to ISIS.
But critics say the crackdown has instead helped radicalize more moderate political Islamists while strengthening militants who disavowed their democratic approach.
(With the Associated Press and AFP)