Saudi Deputy Crown Prince inspects Air Defense units in Najran
He also had Iftar with the officers and privates and inspected a number of advance units
Saudi Deputy Crown Prince Mohammed bin Salman, second deputy premier and minister of defense, arrived in Saudi Arabia's Najran on an inspection visit of the Armed Forces in the region, coming from Paris after completing an official visit to France, Saudi Press Agency reported on Wednesday night.
On arrival at the airport, the Deputy Crown Prince was received by Prince Juluwi Bin Abdulaziz Bin Musaed, emir of Najran Province, the Chief of General Staff Gen. Abdulrahman Al-Bunayyan, commander of the Southern Region, commander of Najran Force and senior officials in the province.
Prince Mohammed bin Salman then visited the front air defense units. He had Iftar with the officers and privates and inspected a number of advance units.
He then chaired a meeting in which they discussed the progress of military operations and the readiness of the armed forces units in Najran Province.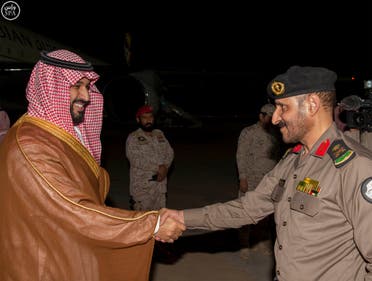 Prince Mohammed returned from a long official visit to the US and France.
During the visit he met a number of officials to discuss boosting bilateral relations. They also discussed regional issues of common interest.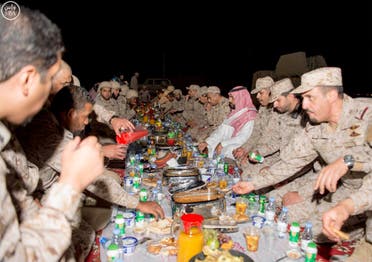 This article was first published by the Saudi Gazette on June 30, 2016.