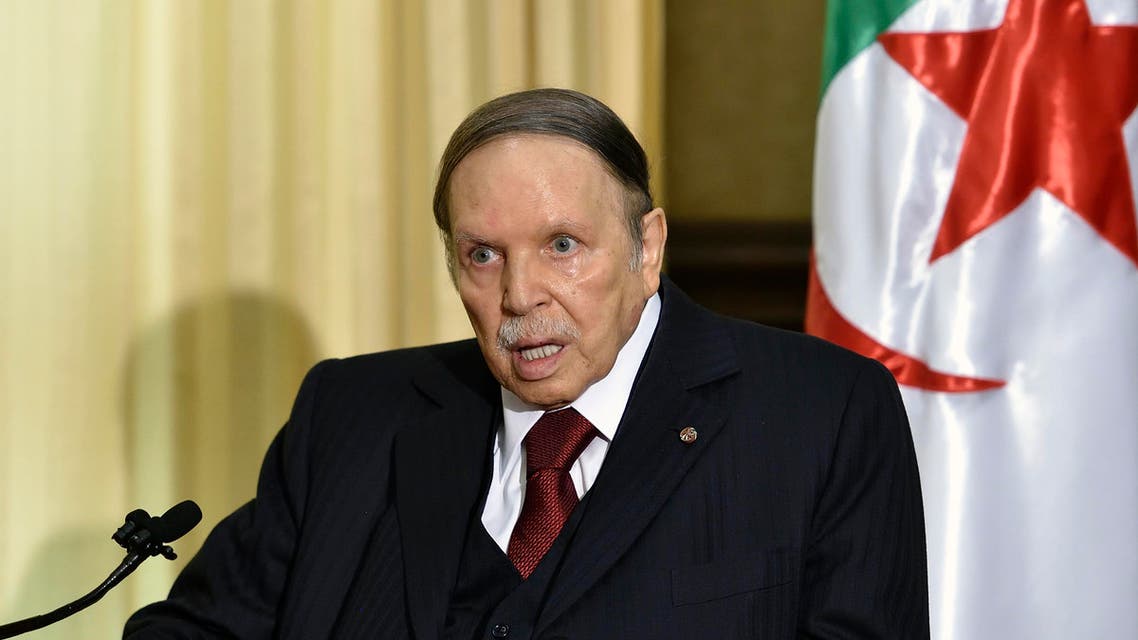 Bouteflika in rare appearance for Algeria National Day
President Abdelaziz Bouteflika on Tuesday made his first public appearance in a year to mark the 57th anniversary of Algeria's independence from France
Wheelchair-bound President Abdelaziz Bouteflika on Tuesday made his first public appearance in a year to mark the 57th anniversary of Algeria's independence from France.
The ailing 79-year-old, who suffered a stroke in 2013 that has impeded his mobility and speech, was shown on state television visiting El-Alia cemetery where independence fighters are buried.
Bouteflika, a former officer in the National Liberation Army, joined prayers for the dead alongside government officials, lawmakers and the head of the veterans' association.
The visit to the cemetery in an eastern Algiers suburb was Bouteflika's fourth since his re-election to a fourth mandate in April 2014.
It also comes weeks after his return home from Switzerland at the end of April after medical checks which the APS news agency described at the time as "routine".
Last December, Bouteflika also underwent two days of medical tests at a cardiology unit in the French city of Grenoble.
Algeria's president rarely appears in public, usually to receive foreign dignitaries at his residence in Zeralda, west of the capital.
In April, visiting French Foreign Minister Manuel Valls tweeted a picture of a very weak-looking Bouteflika.
Algerian media and social networks have speculated on who will succeed the man who has led the North African country for the past 17 years.
Opposition leaders have spoken of a power vacuum and said the country -- which is in economic crisis because of falling oil prices -- is run by relatives of Bouteflika, including Said his brother.