Saudi Crown Prince Mohammed Bin Nayef, deputy premier and minister of interior, has said Monday's terror attacks on a site close to the Prophet's mosque made the country stronger.
He was speaking during a visit to hospital where members of the Saudi military were being treated for injuries received in Monday's Madina suicide bomb attack.
And he said the country's security "is good, it is at its highest levels and thanks be to God it gets stronger every day".
And he said the government's and security forces' main concern was to focus on purging the country of anyone who dared to 'harm its sanctities, citizens and residents'.
Crown Prince: Security at its highest levels, terror never to weaken Saudi
He added that the recent terror attacks in Medina, Jeddah and Qatif would only make the kingdom stronger and more united.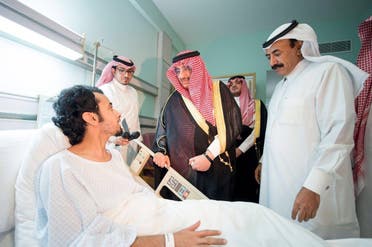 During his visit on Monday to those injured in Monday's bombing in a parking lot in a hospital in Jeddah, the crown prince said the security forces' heroic acts of confrontations during terror attacks, which were foiled, did not come as a surprise, because the country –he said - its sanctities and people were 'worthy of this protection'.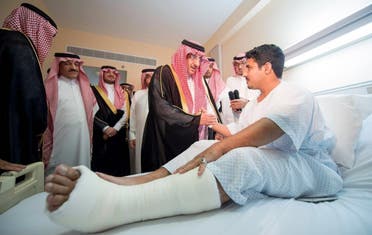 He added this is what people had always done, ever since they adopted their parents' and grandparents' approach. The crown prince conveyed King Salman's greetings to the injured and said he was honored to visit them.
"I know confronting terror operations is not simple. The simple repercussions you feel following the explosion will go away. I've been through this experience before and I (understand) how you feel," he said.
Meanwhile, the injured security forces' members said they were looking forward to resuming their duties.