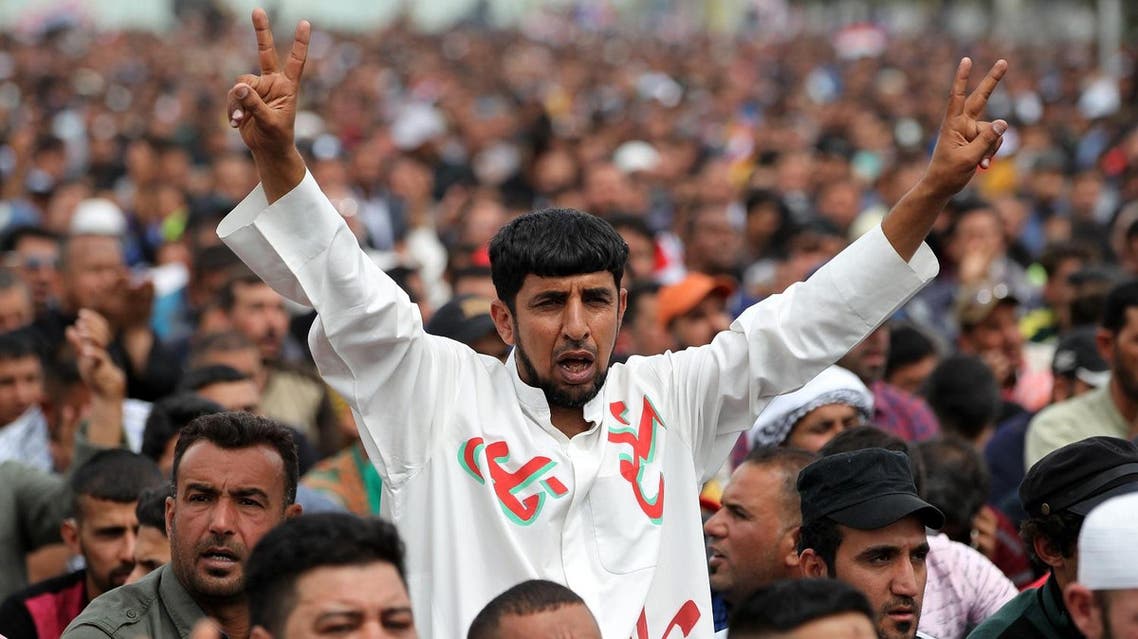 Iraq calls for demonstrations reprieve over security concerns
The appeal was issued a day after powerful Shiite cleric Moqtada al-Sadr called for a 'massive' protest on Friday in Baghdad
Iraq's government called Tuesday for a reprieve in protests, saying demonstrations would distract security forces, disrupt plans to push ISIS back and ultimately aid the extremists.
The appeal was issued a day after powerful Shiite cleric Moqtada al-Sadr called for a "massive" protest on Friday in Baghdad's Tahrir Square to push for "true and real reform".
"The cabinet calls on the sons of our people to carry their historic responsibilities in supporting the armed forces, and postpone the protests," said Prime Minister Haider al-Abadi's office.
Protesters should stay home "to spare the country falling into chaos and the increase of challenges and the distraction of the security effort," it said in a statement.
It said related problems would "disrupt liberation plans and lead to serving the goals of the enemy and his terrorism".
Abadi made a similar call in May during the country's operation to retake the city of Fallujah from ISIS, which overran large areas north and west of Baghdad in 2014, but it was ignored.
Instead, thousands of demonstrators turned out and attempted to head to Baghdad's fortified Green Zone area, and security forces sought to disperse them with tear gas.
Sadr has called for a government of technocrats to replace the current party-affiliated ministers - a measure earlier proposed by Abadi - and has organized demonstrations calling for that change.
His supporters have breached the Green Zone, where the government is headquartered, multiple times during Friday protests.
The cleric ordered a halt to demonstrations during the holy Muslim fasting month of Ramadan, saying they would resume after its completion.
Abadi first called for a cabinet including technocrats in February, but has faced significant opposition from powerful political forces that rely on control of ministries for patronage and funds.
Some of Abadi's cabinet nominees were approved in April, but in a blow to the premier, a court later scrapped the session, from which some lawmakers who sought to disrupt it were barred from attending.