Erdogan declares state of emergency in Turkey
The number of people either arrested, sacked or suspended in Turkey following last week's failed coup continued to mount Wednesday
Turkish President Recep Tayyip Erdogan on Wednesday declared a three-month state of emergency in Turkey in order to hunt down all those deemed to be behind an attempted coup.
The state of emergency was needed "in order to remove swiftly all the elements of the terrorist organization involved in the coup attempt," he said at the presidential palace in Ankara.

Turkey has accused the group of US-based cleric Fethullah Gulen of being behind the coup and acting as a terror group. Gulen vehemently denies the charge.
"The decision has been made to declare the state of emergency for a period of three months," he said at a news conference.
He said the state of emergency is a measure "against the terror threat facing our country".
The announcement followed long meetings of Turkey's national security council and cabinet chaired by Erdogan at the presidential palace.
Meanwhile the number of people either arrested, sacked or suspended in Turkey following last week's failed coup continued to mount Wednesday as a further 6,500 education ministry employees were suspended.
In addition two members of Turkey's constitutional court were arrested on Wednesday, private broadcaster NTV reported, as purges in the judiciary, military, civil service and education widen in the aftermath of a failed coup.

These latest additions put the figure at about 60,000 soldiers, police, judges, civil servants and teachers have been suspended, detained or are under investigation since Friday's attempted coup staged by a faction within the armed forces.

The two constitutional court members were among a group of 113 officials from the judiciary formally arrested on Wednesday, NTV said. Formal charges were also brought against President Tayyip Erdogan's chief aide-de-camp, it said.

The failed putsch and the ensuing purges have seriously unsettled Turkey, a country of nearly 80 million which borders Syria and is a Western ally against ISIS.
Earlier in the day the country's higher education council banned academics from work trips abroad and urged those overseas to quickly return home, the state-run Anadolu news agency reported.
The council asked university rectors to "urgently examine the situation of all academic and administrative personnel linked with FETO" - or the "Fethullah Terrorist Organization", as it labels Gulen's supporters - and report back by Aug. 5.
It also told universities that academics who are already abroad on work or study missions should return home "within the shortest possible time."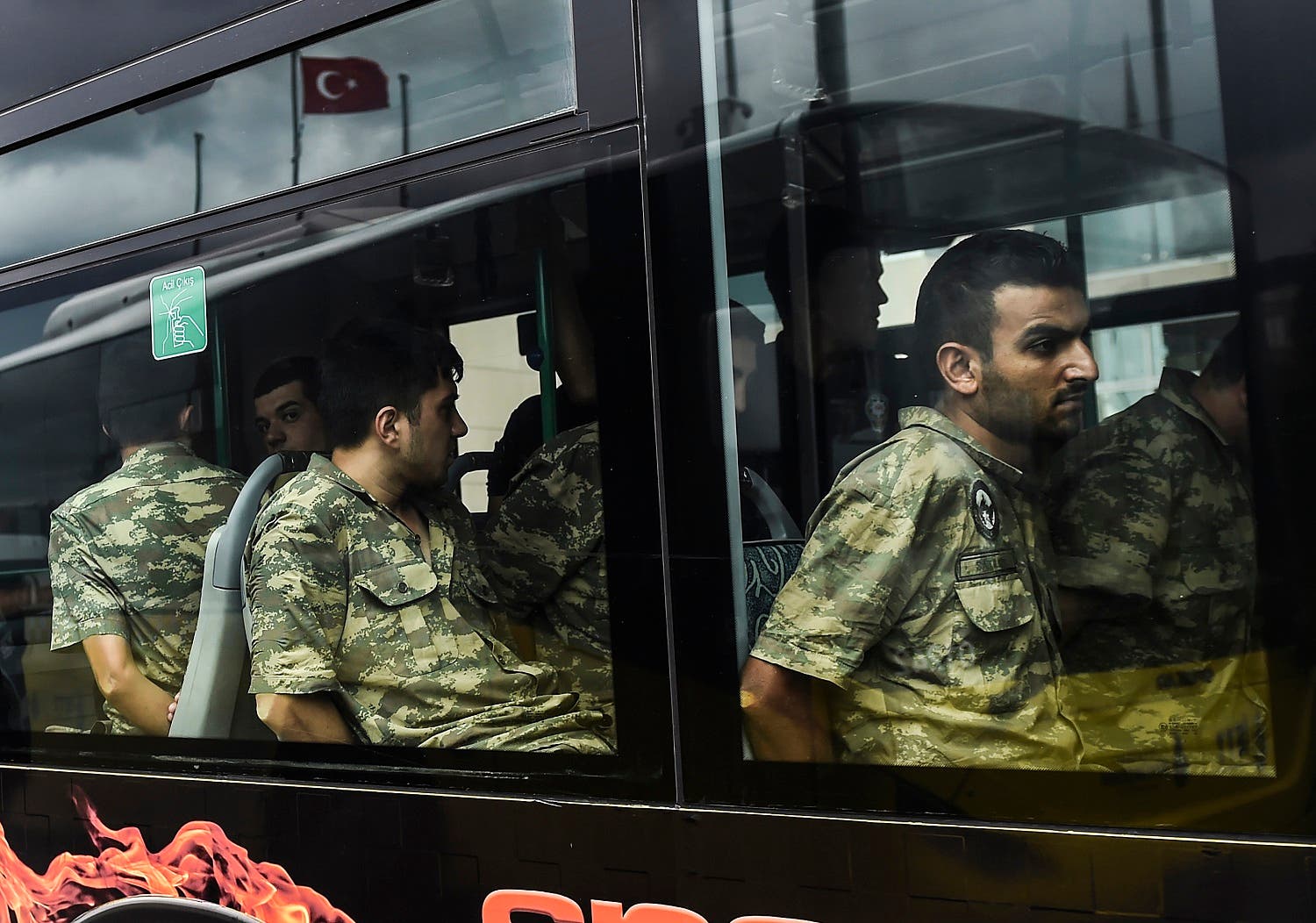 On Tuesday, the government suspended 15,200 state education employees and demanded the resignation of almost 1,600 deans from private and state universities over alleged links to Gulen.
Gulen lives in Pennsylvania but retains vast interests in Turkey ranging from media to finance to schools and wields influence in various apparatus including the judiciary and police.
Meanwhile Turkey's instability has pushed its lira currency down in value, causing it to hit a record low against the US dollar on Wednesday after ratings agency S&P lowered its sovereign credit outlook to "negative" from "stable", saying the polarization of politics had further eroded checks and balances.

S&P also said investors could expect a period of heightened unpredictability that could constrain capital inflows into the economy following last weekend's failed military coup in Turkey.

The lira fell as far as 3.0769 against the greenback, surpassing a previous low of 3.0750 set on September 2015.
(With AFP, AP and Reuters)