'No evidence' Munich shooter had links to ISIS
The pistol-wielding attacker, identified as a dual national, was later found dead of a suspected self-inflicted gunshot wound
German police said Saturday they had no evidence a teenage gunman who killed nine people in Munich had any links to ISIS and described the attack as "a classic act by a deranged person."
"There is absolutely no link to the Islamic State," Munich police chief Hubertus Andrae said, adding that the suspect had been obsessed with books and articles about mass killings "linked to maniacs."
Andrae said the 18-year-old attacker's room had been searched, adding that investigations had not given any reason to believe there was more than one perpetrator and attacker had "no link whatsoever to the topic of refugees". He said there was no reason not to visit Munich or to cancel events for security reasons.
The Munich prosecutor also said the suspect -- whose name has been withheld for the time being -- had suffered depression and reportedly undergone psychiatric treatment.
Three Kosovans were among the nine killed, the foreign ministry said Saturday.
"Three citizens of Kosovo are among the victims of the shooting in Munich. Our consulate in Munich has established with the German police and the families that the three young (ethnic) Albanians (from Kosovo) lost their lives during the attack," the ministry said in a statement.
The gunman apparently acted alone as he opened fire in a busy shopping mall in Munich Friday evening.
The pistol-wielding attacker, identified by Munich Police Chief Hubertus Andrae as a dual national, was later found dead of a suspected self-inflicted gunshot wound to his head.
Police, citing eyewitness accounts, had initially said they were looking for up to three suspects in the shooting attack at the Munich Olympia Shopping Center that sent shoppers fleeing in panic and shut traffic across the city.
But authorities told a news conference early on Saturday the shooter was believed to have staged the attack alone, opening fire in a fast food restaurant before moving on to the mall.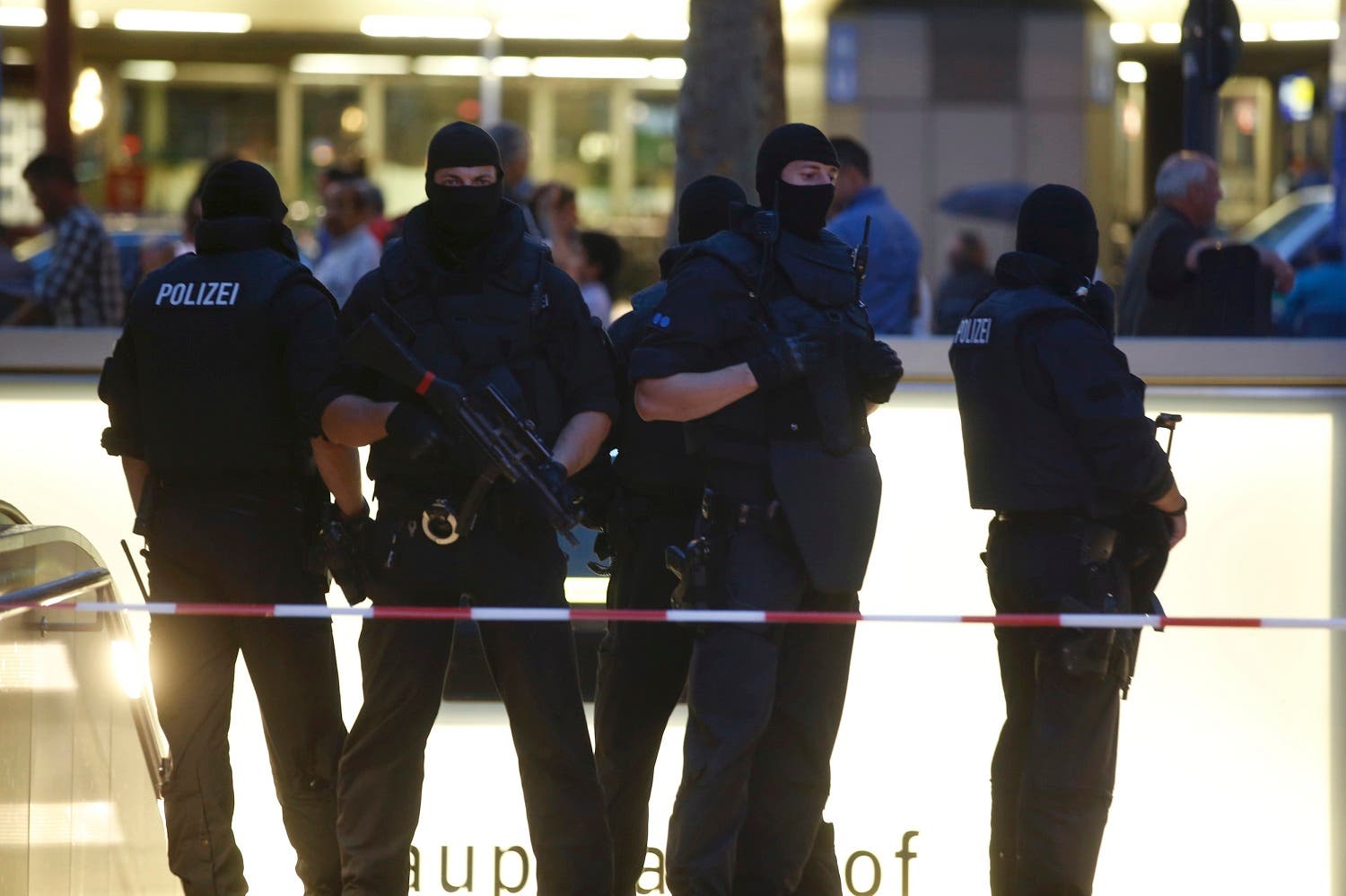 Sixteen people, including several children, were injured in the attack and three were in critical condition, Andrae said.
Three Turkish citizens were among nine people killed in the shooting, Turkey's foreign minister said on Saturday.
In an interview with local television station NTV, Mevlut Cavusoglu identified the Turkish victims of the attack as two teenagers and a woman. Germany is home to a large ethnic Turkish minority.
There was no known motive for the shooting in Germany's third largest city, which went into lockdown with transport halted and highways sealed off immediately after the attack.
It was the third major act of violence against civilians in Western Europe in eight days. Previous attacks in France and Germany were claimed by the ISIS.
"The motives for this abhorrent act have not yet been completely clarified - we still have contradictory clues," German Foreign Minister Frank-Walter Steinmeier said in a statement.
There was no immediate claim of responsibility but supporters of ISIS celebrated on social media.
France's Hollande says Munich shooting is a 'terrorist attack'
The deadly shooting in Munich was a "disgusting terrorist attack" aimed at stirring up fear in Germany after France was targeted last week, French President Francois Hollande said on Saturday.
"The terrorist attack that struck Munich killing many people is a disgusting act that aims to foment fear in Germany after other European countries," Hollande said in a statement.
"Germany will resist, it can count on France's friendship and cooperation," he said, adding that he would speak with German Chancellor Angela Merkel on Saturday morning.
Obama vows support for Germany after Munich shooting
US President Barack Obama on Friday pledged support to Germany in the wake of the deadly shooting rampage in Munich, as officials said they were working to determine if any US citizens were affected.
Obama, speaking at a meeting with law enforcement officials, said he had been briefed on the unfolding drama in Germany, where at least six people are believed dead in a shooting at a shopping center in Munich.
"Our hearts go out to those who may have been injured. It's still an active situation, and Germany's one of our closest allies, so we are going to pledge all the support that they may need in dealing with these circumstances," he said.
White House spokesman Josh Earnest said: "The resolve of Germany, the United States, and the broader international community will remain unshaken in the face of acts of despicable violence such as this."
At the State Department, spokeswoman Elizabeth Trudeau said US officials were working with local authorities to determine if any US citizens were affected by the incident.
American citizens in Germany were urged to contact loved ones to let them know their whereabouts.
"For your own safety, avoid squares and streets: perpetrators are on the run," said a statement on the website of the US embassy in Germany.
"Continue to shelter in place, contact your family members to let them know you are safe, and follow the instructions of police and emergency personnel."
Trump says rise of terrorism threatens all civilized people
US Republican presidential candidate Donald Trump, commenting on the shooting, said the United States should do all in its power to keep out terrorism.
"This cannot continue. The rise of terrorism threatens the way of life for all civilized people, and we must do everything in our power to keep it from our shores," Trump said on Facebook.
Iran urges global fight against terrorism after Munich attack
Iran said on Saturday the international community should make fighting terrorism its top priority, after the events in Munich.

The attack was the third on civilians in Western Europe in eight days.

"Today, fighting terrorism, in any form and place, is an urgent demand of the world community ...that should be considered as the top priority by all countries in an international consensus," Iran's Foreign Ministry spokesman Bahram Qasemi was quoted as saying by state news agency IRNA.

German authorities said they had no immediate evidence of an Islamist motive.