Russia rejects US criticism of Aleppo strikes
Britain-based monitors reported that Russia launched heavy air strikes in the Aleppo outskirts, slowing a last-ditch effort by rebels to break the siege
Moscow on Tuesday blasted criticism by Washington over its actions in Syria, saying it was "unacceptable" to demand restraint around Aleppo, the city divided between Syrian government troops and rebels.
"As soon as there is real headway in fighting terrorists, made by the Syrian government and army with our support, the Americans started... demanding that we stop fighting terrorists," Deputy Foreign Minister Sergei Ryabkov told RIA-Novosti agency.
Britain-based monitors reported that Russia launched heavy air strikes in the Aleppo outskirts, slowing a last-ditch effort by rebels to break the siege.
US Secretary of State John Kerry on Monday called on Russia and its Damascus ally to refrain "from conducting offensive operations" in Aleppo, where regime forces surrounded rebel-held districts.
Kerry said the attacks prevented the warring parties from meeting Monday, the target date set by the international community for the regime and opposition to agree on the framework for political transition.
"We will see in the course of the next hours, few days, whether or not that dynamic can be changed," Kerry said.
Ryabkov however rejected such talk as an ultimatum.
"To hear from Washington that... the next hours and days will be decisive, that is an ultimatum-like, unacceptable tone. I think this is regular blackmail that is common to the Americans," said Ryabkov.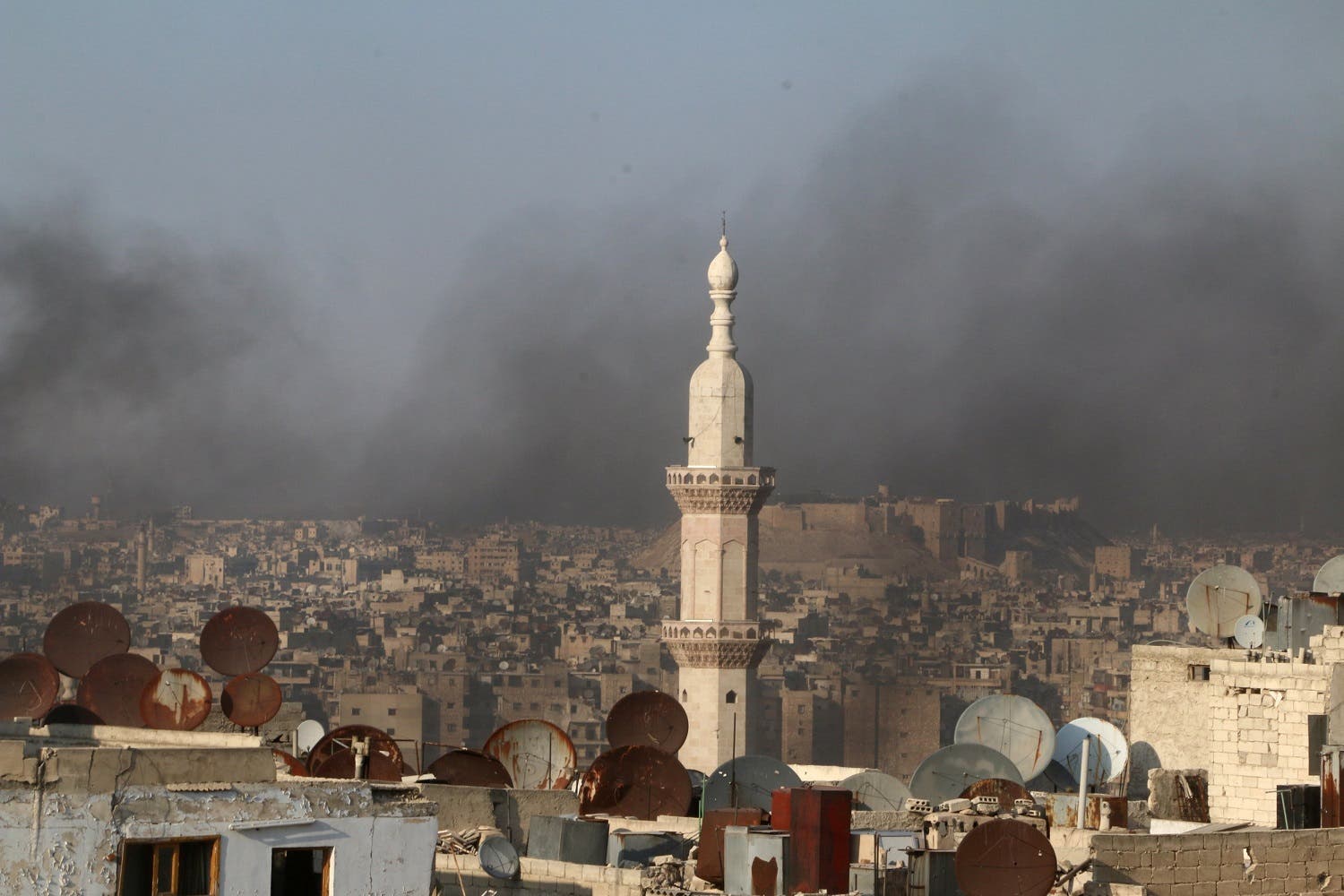 Syria has been in the grip of its bloody civil war for more than five years, with hopes for a peace process resting on the UN-backed blueprint sketched out by the 22-nation, US- and Russian-led International Syria Support Group.
On Tuesday the State Department reinforced Kerry's strong message to Moscow.
"What the secretary... said again yesterday was, in essence, our patience is not infinite," said State Department spokesman John Kirby at a news briefing.
Kirby emphasized that Kerry prefers a "diplomatic approach," but that officials "continue to look at alternatives and options."
A few weeks ago Kerry had hinted at a "Plan B" for Syria, without elaborating.
"If you're asking has, as of today, August 2nd, the strategy changed, the answer is no," the spokesman said.
Moscow had announced the launch of humanitarian corridors out of Aleppo for civilians and surrendering rebels, a scheme that some nongovernmental organisations said was "deeply flawed," calling instead for a UN-mandated plan of escape routes.
Ryabkov countered that the US itself uses the corridor scheme and is only against it because Syrian President Bashar al-Assad's forces are crushing opponents who have not joined the ceasefire or surrendered.
"Why can it not be done with Aleppo? Because in Syria the Syrian government has finally begun to separate terrorists from the moderate (opposition) and civilians. That is what our colleagues in Washington were not ready to do" for months, he said.