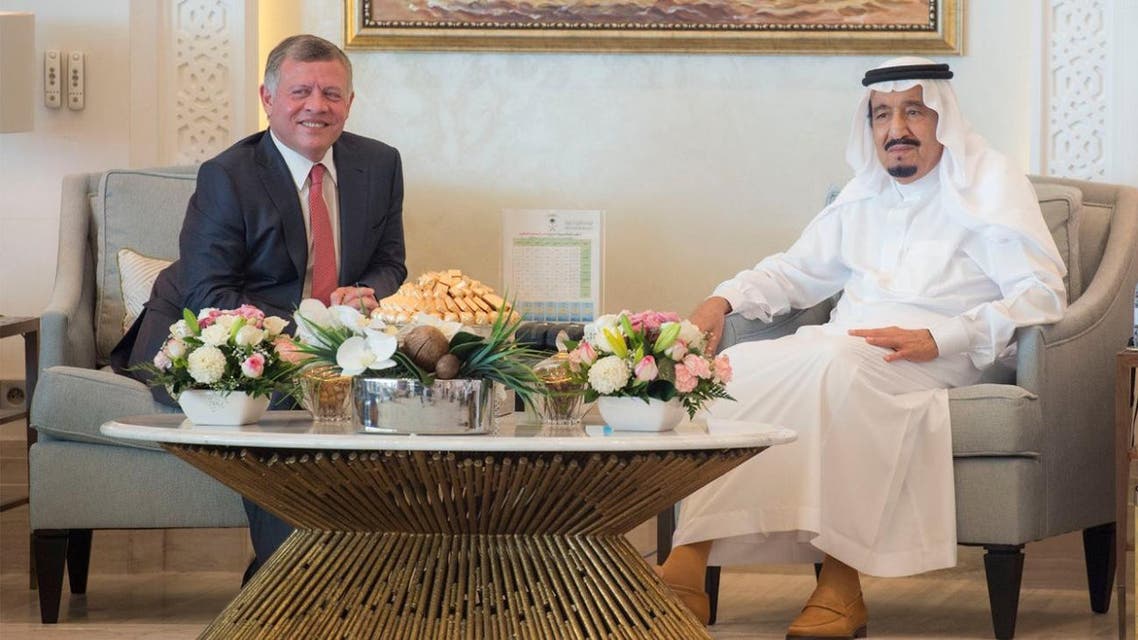 Saudi king meets with Jordan's King Abdullah
Both monarchs reviewed bilateral relations as well as the latest developments in the region
Saudi Arabia's King Salman received King Abdullah of Jordan at his residence in the Moroccan city of Tangier on Wednesday.
Both monarchs reviewed bilateral relations as well as the latest developments in the region.
Saudi Deputy Crown Prince Mohammed Bin Salman, second deputy premier and minister of defense, and several other princes, senior officials and diplomats attended the meeting.
King Salman later hosted a luncheon in honor of the Jordanian monarch.