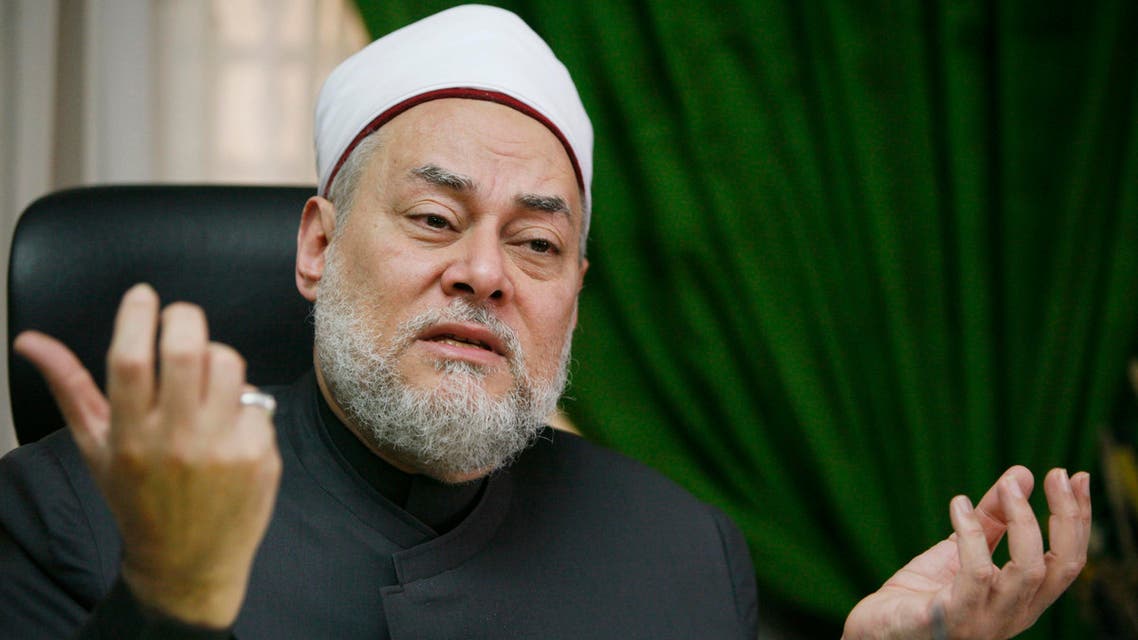 Egypt's former mufti survives assassination
Two men on a motorcycle fired guns on Gomaa as he entered a mosque, sources told Reuters
Egypt's former Grand Mufti Ali Gomaa, who was once one of the country's top religious authorities, has survived an assassination attempt in October 6 city on Friday.
Two men on a motorcycle fired guns on Gomaa as he entered a mosque, sources told Reuters. He was unharmed and one of his body guards received a minor injury to the foot. The gunmen immediately fled the scene.
"He [Gomaa] is considered one of the fiercest religious scholars to criticize the Muslim Brotherhood during the past few years and is considered as a target by a lot of people," Ahmed Othman, Al Arabiya News Channel's correspondent in Cairo, said.
Gomaa, meanwhile, stayed resilient after the incident.
"If Ali Gomaa dies there are millions who will take his place," Gomaa told state television shortly after news of the attempt was made public. "I gave my sermon right after my survival."
Gomaa is an Islamic scholar, jurist, and considered a public figure in Egypt. He served as the 18th Grand Mufti of Egypt for ten years from 2003 to 2013.