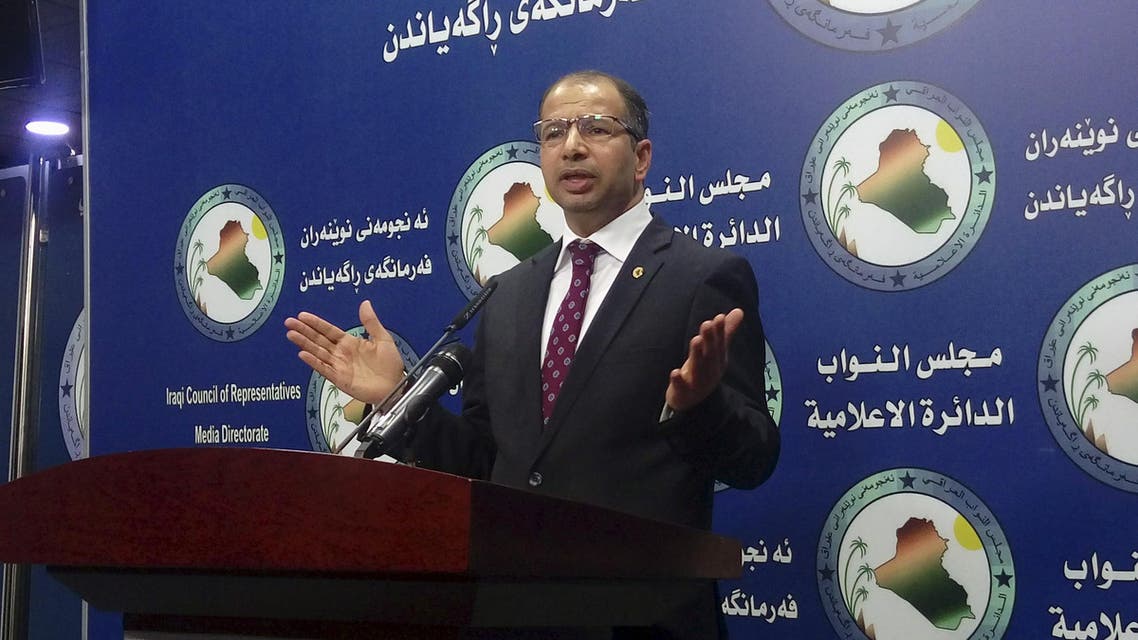 Iraq judiciary drops graft case against speaker
The Iraqi judiciary closed a corruption case against parliament speaker Salim al-Juburi, citing a lack of evidence to proceed further
The Iraqi judiciary on Tuesday closed a corruption case against parliament speaker Salim al-Juburi, citing a lack of evidence to proceed further.
"Evidence against Salim Abdullah al-Juburi is insufficient, so it was therefore decided to release him and close the case," a judicial statement said.
The speaker was never detained but a travel ban was slapped on him and two lawmakers accused of graft by Defense Minister Khalid al-Obeidi earlier this month.
Earlier Tuesday, parliament had voted to lift the immunity of three to allow a commission to investigate the allegations against them.
Juburi then testified in front of a commission, and less than an hour after the statement on his appearance was released, it was followed by another announcing that the judiciary was closing the case.
Juburi had denied the accusations against him, which Obeidi made while appearing in parliament to answer graft allegations he said were brought in retribution for his rejection of corruption.
Corruption is widespread in Iraq's government, from senior officials to low-level functionaries, and while Iraqis have repeatedly demonstrated for change in the past year, little in the way of real reform has taken place.
The accusations against Juburi and the lawmakers are just the latest problems in a tumultuous year for the Iraqi legislature.
Parliament was deadlocked for weeks over Prime Minister Haider al-Abadi's efforts to replace the cabinet.
At one point it had two rival claimants to the speakership, and was stormed by angry protesters, among other incidents.
The latest turmoil in parliament comes as Iraqi forces conduct operations to set the stage for an assault on Mosul, which has been held by IS jihadists since June 2014.
The conflict between Obeidi and Juburi -- two of the country's most senior Sunni Arab politicians -- does not bode well for unity in the community ahead of the battle to retake the Sunni-populated city.