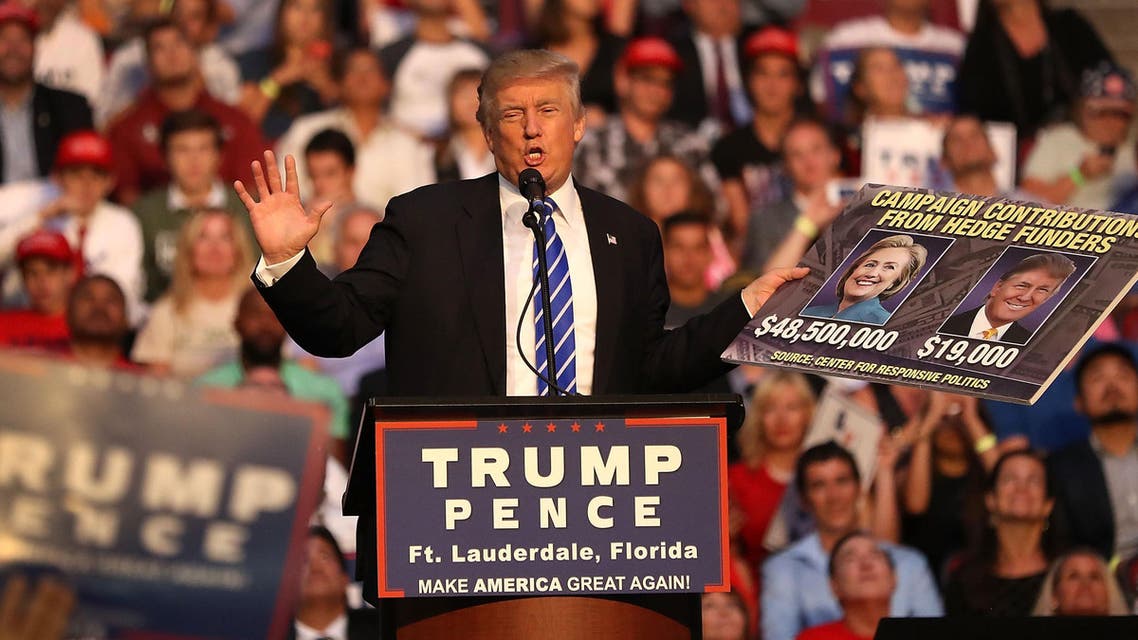 Trump accuses Obama of being 'founder of ISIS'
The Republican presidential nominee has earlier accused Hillary Clinton of founding the militant group
Donald Trump accused President Barack Obama on Wednesday of founding the ISIS militant group that is wreaking havoc from the Middle East to European cities. A moment later, on another topic, he referred to the president by his full legal name: Barack Hussein Obama.
"In many respects, you know, they honor President Obama," Trump said during a raucous campaign rally outside Fort Lauderdale, Florida. "He is the founder of ISIS." He repeated the allegation three more times for emphasis.
The Republican presidential nominee in the past has accused his opponent, Democrat Hillary Clinton, of founding the militant group. As he shifted the blame to Obama on Wednesday, he said "crooked Hillary Clinton" was actually the group's co-founder.
Trump has long blamed Obama and his former secretary of state – Clinton – for pursuing Mideast policies that created a power vacuum in Iraq that was exploited by ISIS, another acronym for the group.
He's sharply criticized Obama for announcing he would pull US troops out of Iraq, a decision that many Obama critics say created the kind of instability in which extremist groups like ISIS thrive.
The White House declined to comment on Trump's accusation.