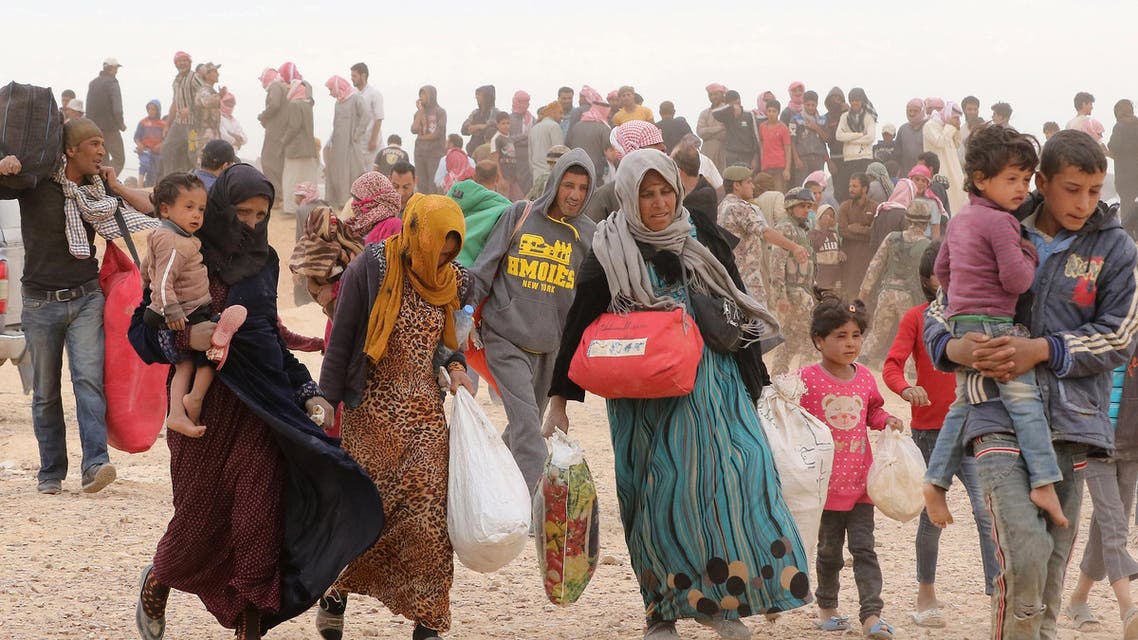 Jordan allows in ill Syrian child after support campaign
A video of the child that was posted online last week shows the boy crying with a severely inflamed testicle
Jordan has allowed a sick Syrian child to enter the country from a border area where thousands of refugees are stranded, the army said Wednesday, after an online campaign.
A video of the child that was posted online last week shows the boy crying with a severely inflamed testicle.
The video provoked a wave of sympathy on social media, with the launch of the Arabic-language hashtag Let_the_Rukban_child_in.
The child and his family are among tens of thousands of Syrians who are stuck around the Rukban border crossing in the northeast of the kingdom.
Jordan declared the area a "closed military zone" in June, after a suicide bombing claimed by the Islamic State group killed seven soldiers near a makeshift desert camp where more than 100,000 Syrians are stuck.
This cut off aid access to the Syrians, who have been gathering at the border for months attempting to flee their country's five-year civil war into Jordan.
In a statement, the army thanked "all those who helped to relay the image of the sick child in order to treat him".
Jordan says it is already hosting nearly 1.4 million refugees, of whom 630,000 are registered with the United Nations.