Russia shows interest in Saudi Arabia's reactor plans
Novak said Saudi Arabia has no nuclear power infrastructure that makes the project challenging
Russia says it is interested in plans to build 16 nuclear reactors as part of Saudi Arabia's purported aspirations to develop civilian nuclear technologies.
Saudi Arabia plans to construct the reactors over the next 20 years at a cost of more than $80 billion, with the first reactor expected to come online in 2022.

"We support the Saudi Arabian initiative aimed at the use of the civilian nuclear power sector," Russian Energy Minister Alexander Novak said in an interview with the leading Arabic newspaper on Monday.

"The ambitions of the Saudi government speak for themselves: The Kingdom plans to build 16 nuclear reactors in 25 years. They will produce 20 percent of required electric power," Novak said.
Novak said Saudi Arabia has no nuclear power infrastructure that makes the project challenging, adding Russia "has rich experience in developing such a base."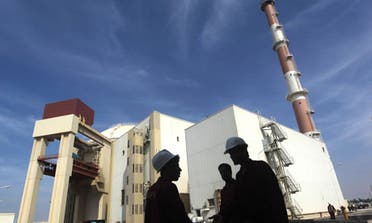 Russia helped Iran bring the first nuclear power plant in the Arabian Gulf online in 2011. The two countries plan to build two more nuclear reactors in Bushehr as part of a broader deal for up to eight reactors in Iran.
Saudi Arabia, however, is one of the staunchest opponents of Iran's nuclear energy program, having stepped up its hostility after Tehran worked out a nuclear agreement with the West and other countries in July.
In his interview, Novak said Russia and Saudi Arabia had forged a deal on promoting peaceful use of nuclear energy in March 2016.
The agreement, according to Novak, covers many areas, such as the establishment of nuclear reactors and desalination plants, providing services in nuclear fuel cycle, radioactive waste conditioning and reprocessing of spent nuclear fuel.
Novak also said his country was cooperating with Saudi Arabia to achieve international oil market stability. The minister left the door open for more discussions on freezing output levels if needed.
Saudi Arabia backed out of the deal which it initiated with Russia in April to freeze production. The negotiations broke down after Riyadh rejected any deal until all OPEC members including Iran joined the talks.
"With regard to the cooperation with Saudi Arabia, the dialogue between our two countries is developing in a tangible way, whether in the framework of a multi-party structure or on a bilateral level," Novak said.
Russia, he said, was working with OPEC countries and producers from outside the organization to achieve market stability.
This article was first published by the Saudi Gazette on August 17, 2016.