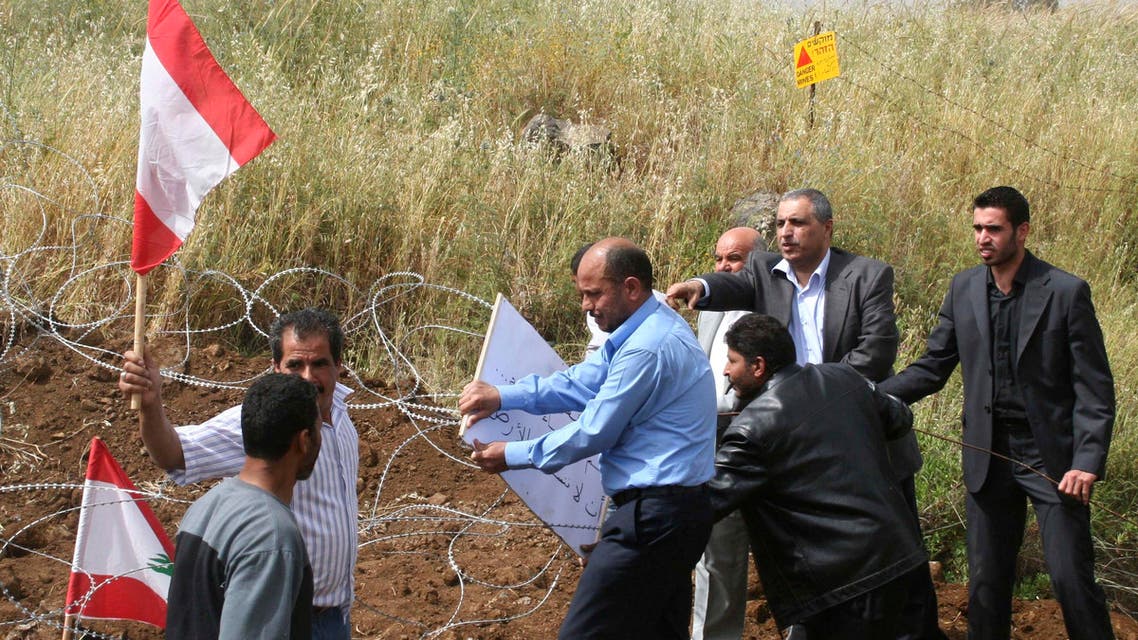 Lebanese protest Israeli road on occupied land
Residents in southern Lebanon crossed into Israeli-occupied territory in protest of the construction of a road to be used by Israel
Residents in southern Lebanon crossed into Israeli-occupied territory on Friday in protest of the construction of a road intended to be used by Israel's military in the area, Lebanese media reported.
UN peacekeepers along with the Lebanese and Israeli militaries station on the border went on high alert as demonstrators crossed into the occupied Shebba Farms to raise Lebanon's flag, Lebanon's Daily Star reported.
Snippers were positioned between trees where protesters were raising the Lebanese flag on a barbed wire fence the reported said, with an additional 500 Israeli troops on standby 3 kilometers away. Armored vehicles and a tank were also deployed near the protest.
Israel has been constructing a road almost two kilometers-long between the Blue Line, the internationally recognized border between the two countries, and Israel's electrified wire fence approximately 50 meters south of the Blue Line.
"Israelis are doing whatever they want under the eyes of people and the world. They have been bulldozing inside the occupied lands and no one has budged an inch," Shebaa MP Qassem Hashem was cited in The Daily Star, accusing Israel of seeking to control more Lebanese land with this road construction.
Hashem also criticized Lebanon's government for doing little regarding the situation and said that Israeli-occupied territories belong to Lebanon and that there will come a time when they will be liberated.
However according to state-owned Kuwaiti news agency, Lebanon is planning to lodge a complaint with the United Nations over Israeli acts that breach the country's sovereignty at the border Al-Ghajar village and Shebaa farms.
The Lebanese Ministry of Foreign Affairs said in a statement on Friday that Foreign Minister Gebran Bassil has addressed a letter to the UN, condemning the acts that violate UN resolution 1701, the local natives' rights and the State sovereignty.
Construction on the road had halted earlier in the week after a bulldozer collided with a military vehicle, causing casualties.