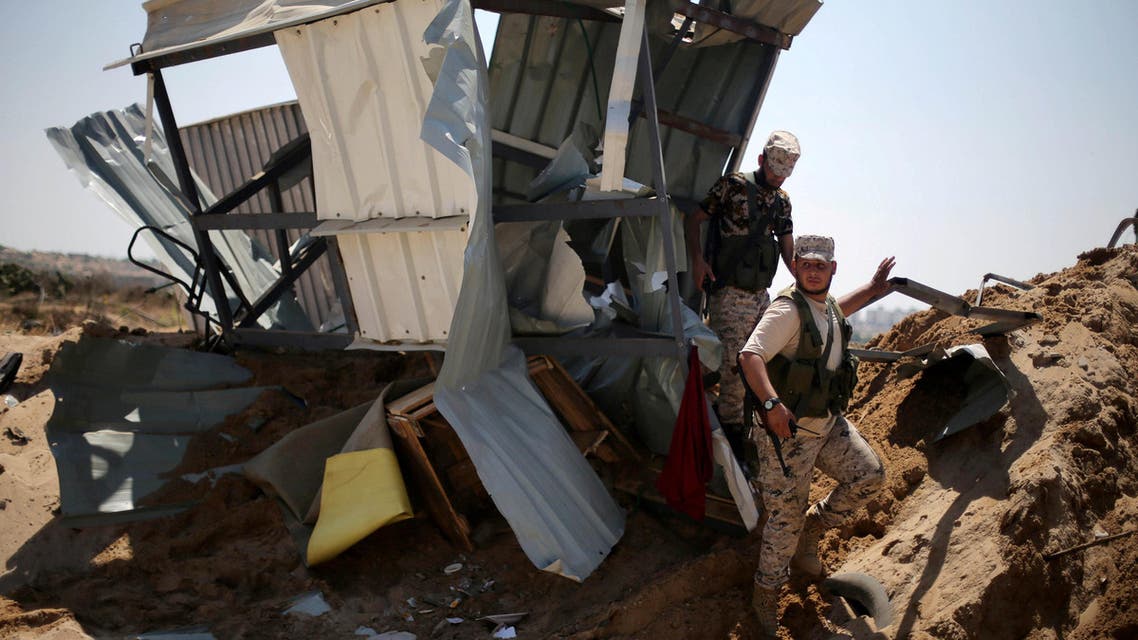 Turkey, Israel trade jibes after Gaza strikes
Israel and Turkey traded fierce recriminations Monday over Israeli actions in Gaza
Israel and Turkey traded fierce recriminations Monday over Israeli actions in Gaza, less than 72 hours after the Ankara parliament ratified renewed ties with the Jewish state following a six-year rift.
Israel on Sunday carried out dozens of air and tank strikes in Gaza in response to a rocket fired from the Palestinian territory into a southern Israeli town.
Palestinian medical officials said four people were wounded in the strikes, launched after a rocket was fired from Gaza into the town of Sderot without causing any casualties.
Turkey issued a blistering condemnation.
"We strongly condemn these disproportionate attacks," its foreign ministry said in a statement.
"These attacks, which caused injury to innocent Palestinian civilians, are unacceptable whatever prompted them.
"The normalization of our country's relations with Israel does not mean we will stay silent in the face of such attacks against the Palestinian people," it added.
Israel responded in kind.
"The normalization of our relations with Turkey does not mean that we will remain silent in the face of its baseless condemnations," said its foreign ministry.
"Israel will continue to defend its civilians from all rocket fire on our territory, in accordance with international law and our conscience.
"Turkey should think twice before criticizing the military actions of others," the Israeli statement added, without elaborating.
Turkish troops last month staged a failed coup attempt against President Recep Tayyip Erdogan.
It was followed by a massive government crackdown on alleged coup sympathizers which has drawn EU criticism that it may violate human rights.
Turkey and Israel were formerly close regional allies, but fell out in 2010 when Israeli commandos killed nine Turkish activists in a raid on a flotilla seeking to run the blockade.
A 10th died after years in a coma.
Turkey expelled the Israeli ambassador and suspended all defense ties in 2011.
The following year, Erdogan -- then prime minister -- denounced Israel as a "terrorist state," accusing it of "ethnic cleansing" in Gaza.
In June 2016 the two countries reached agreement on restoring ties and Israel's security cabinet approved the deal.
The Turkish parliament formally ratified it late on Friday, after a delay caused by the attempted coup.