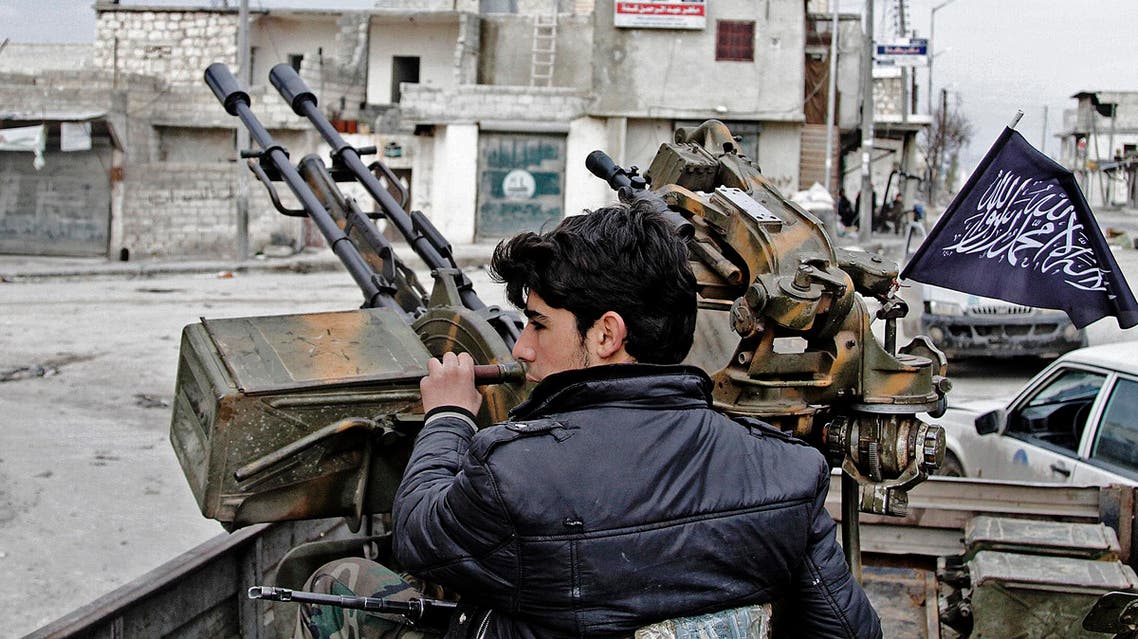 Syrian rebels make gains in northern Hama province
A strategic town was captured in a major offensive that threatens government loyalist towns populated by minority groups
Syrian rebels have captured a strategic town in northern Hama province in a major offensive that threatens government loyalist towns populated by minority Christians and Alawites north of the provincial capital, rebels and a monitor said on Tuesday.
The town of Halfaya was stormed on Monday after the hardline extremist Jund al-Aqsa alongside Free Syrian Army (FSA) brigades launched a battle overnight that overran several army and pro-government checkpoints in northern Hama countryside.
The town, which is near a main road that links the coastal areas with the Aleppo-Damascus highway is only a few kilometers from the historic Christian town of Mahrada to the west.
"We are now cleansing the town after liberating it from the regime and will have more surprises in store," said Abu Kinan, a commander in Jaish al Ezza, a rebel group that fought in the town.
A rapid collapse in government defenses allowed the rebels to also take a string of villages including Buwaydah, Zalin and Masassnah. They were threatening Taybat al Imam to the east of Halfaya.
The offensive brought them closer to the army stronghold of Soran, the army's northern gateway to the city of Hama, the provincial capital.
A Syrian military source said airstrikes conducted by the army killed dozens of rebels and would neither deny nor confirm Halfaya had fallen to rebels. Pro-government websites said the army was sending reinforcements to retake these towns.
The Syrian Observatory for Human Rights, which confirmed the fall of the town, said jets believed to be Syrian struck rebel outposts in the area, killing at least 20 rebels.
The militant Jund al-Aqsa group deployed suicide bombers to storm army checkpoints.
Jaish al Ezza threatened in a statement to hit the Mahrada power plant near the town, one of Syria's largest, if civilian areas in rebel-held areas were bombed in retaliation.
The rebel offensive comes after weeks of heavy Russian and Syrian army bombing of rebel controlled Hama and southern Idlib countryside that rebels say has claimed dozens of civilian lives.
Syrian army offensives backed by heavy Russian air strikes to retake territory from rebels in the Hama countryside have had limited success.
The latest gains will consolidate rebels who captured at the end of last year the strategic town of Morek, north of Hama city on a major north-south highway crucial to control of western Syria.